The Gray Havens
broke onto the scene in 2013 with an impressive, but largely overlooked EP,
Where Eyes Don't Go
. The EP holds a striking collection of six songs, with "Train Station" really standing out. The husband and wife duo of Dave and Licia Radford are back and have now released their first full-length record.
Fire and Stone
picks up where the EP left off and does so quite brilliantly. On top of being talented enough on their own, the pair also enlisted the help of a couple Jars of Clay alum. Matt Odmark mastered the album while Stephen Mason lended his talents by playing some guitar, lap steel, and mandolin. The folk sound of The Gray Havens is a perfect fit for Matt and Stephen given their background. The backing band also features prolific studio drummer, and multi-instrumentalist, Dustin Ransom and Rhett Walker Band bassist Kevin Whitsett.
The album starts off with "Inheritance," and Dave Radford's lyrical prowess and storytelling abilities are evident. You will also notice his somewhat unique, but captivating, vocals. If you've heard Where Eyes Don't Go, you may realize that the song "Silver" was also about a ship. There is no coincidence here as "Inheritance" was written as a sequel. The track is an excellent start and leads into the even better "Songs in the Night." The first two songs are upbeat and you get lulled into "The Stone," actually a continuation of "Songs in the Night," being just the opposite. About a minute and half in, the acoustic guitar and mandolin pick up the pace for another upbeat romp. The piano and accordion filled waltz known as "Sirens" is up next and offers an enjoyable song with a different sound than the first three. "Jack and Jill, Part 2" is where the storytelling really gets good. The lyrics are from the perspective of Jack, from the children's nursery rhyme, Jack and Jill. After falling down the hill and hitting his head, Jack was transported to a new world. The new world features nothing but nursery rhyme characters and serves as a parallel for heaven. The first giveaway that this isn't your "ordinary" magical land is when Dave sings, "And then a chorus rang throughout the land. Tower bells and trumpets sounded then we were singing Mary had a lamb and He was white as snow." The most telling lyrics come later when Jack comes into the presence of the "famous lamb." Dave continues, "And then we set our eyes upon that hill. City walls of rock and gold were built. And then at once my heart was calmed and still when I saw the Lamb." The lyrics keep the song extremely light and fun, but it's also quite powerful at the same time.
"Music, They Call Me" kicks off the second half of the album with a return to the piano and a worshipful feel. Aside from the whimsical "Jack and Jill, Part 2," "Stole My Fame (To: Grace)" is easily the most fun song on the album. The music moves and demands that you bob your head (if not outright dance) along to the upbeat tune. "Under the Mountain" was written while Dave was in the mountains of Venezuela and just describes the beauty of heaven and the things around us as beyond anything man could come up with. "If the Walls Move" is another 3/4 jaunt with the piano. While it doesn't stand out as much on an album full of strong titles, it's still solid and pretty sounding in its own right. "Far Kingdom" closes the album with what is the softest song. This track finds Dave writing about heaven yet again. It's beautiful and poignant and serves as the perfect ending to a phenomenal album.
The Gray Havens' Fire and Stone is an excellent find; one you may not discover unless you're looking for it. It offers fantastic (and immensely more difficult than some may realize) instrumentation, great lyrics that are original, thought-provoking, and fun, excellent production, and just an overall wonderful feel. Dave Radford has a solid grip on songwriting and his wife's voice is simply beautiful. If you're into folk-inspired music, Americana, or even CCM, The Gray Havens should be right up your alley. Even if that isn't your normal cup of tea, I dare you to listen to this album and not walk away smiling. It may not become your favorite album, but there is so much to be appreciated. Most artists don't get it this right during their entire career, but bravo to Dave and Licia for nailing it right out of the gate. Fire and Stone is an outstanding start to 2015 for Christian music and leaves me hopeful that the rest of the year will follow suit. Don't miss out on this stellar indie release.
- Review date: 1/8/15, written by
Michael Weaver
of Jesusfreakhideout.com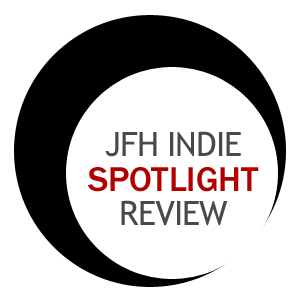 Record Label:
None

Album length:
10 tracks: 41 minutes, 17 seconds

Street Date:
January 6, 2015

Buy It:
iTunes

Download It:
AmazonMP3
Inheritance (4:12)
Songs in the Night (3:55)
The Stone (4:51)
Sirens (4:05)
Jack and Jill, Pt. 2 (5:00)
Music, They Call Me (4:42)
Stole My Fame (To: Grace) (2:45)
Under the Mountain (3:21)
If the Walls Move (4:02)
Far Kingdom (4:24)