One of the most surprising new acts for me in 2020 has been the Californian alt/pop band Gable Price and Friends. Their debut full-length album, Fractioned Heart, comes two years after their Redding EP, and it blows those four songs straight out of the water.
Fractioned Heart is, in part, a high-energy pop rock album. It seems to borrow some from Economy-era John Mark McMillan, with a little bit of The Gaslight Anthem and earlier Citizens thrown in for good measure. "Awestruck Revival," "Demons," and "Midway Drive" are all great examples, with a driving alternative rock sound and melodies that'll get stuck in your head. And though the band excels at this style, they also succeed at writing terrific ballads, which comprise almost half of the tracklist (without dragging the album down). Songs like "Communion" and "Underdressed" slow the pace down quite a bit, sometimes even after a particularly upbeat song, but by the time you get into the heart of it, it doesn't feel out of place at all. Despite the album changing pace between songs so frequently, it always feels right at home.
As high quality as the music is, Fractioned Heart especially shines in its lyricism. In recent years, I've come to not expect much from a Christian pop rock band's lyrics. But Gable Price has me wanting to start paying more attention, as they can get deep with some of their themes, and Price is just genuinely gifted as a songwriter. "Heretic" wastes no time displaying this gift. The song unabashedly claims that Jesus' teachings make Him either a heretic or the Son of God, and then yearns for His grace in the midst of our doubts ("If You walk into my home, and You make Your glory known / would my tears soak Your feet, or would I crucify You? / oh, offend my mind so that I can know You more / and break my heart so it looks more like Yours"). "Communion" is one of my favorite songs here. Most Christians associate "communion" with eating a cracker or piece of bread and drinking a little cup of juice or wine, but Price sings about wanting more. The chorus says, "I need communion / my bread and my wine / I need communion / face-to-face, You and me, locking eyes for eternity," while the bridge continues, "My Father promised me an inheritance / I know it's so much more than remembrance / right here and right now."
Time and space prevent me from being able to expound upon all the excellent lyricism. From Price's charge to "strangle all your straying thoughts" in "Demons," to his weariness with giving God mere fractions of his heart in "Ten Percent," to ending with pure repentance in "Repentance," there's a lot to chew on and a lot to be blessed by. At this point in 2020, it's safe to say that Fractioned Heart is one of my most-listened-to albums of the year. It's hardly been out of rotation, and I never really seem to get tired of it. It's one of the best albums of the year and I can't recommend it enough.
- Review date: 11/11/20, written by
Scott Fryberger
of Jesusfreakhideout.com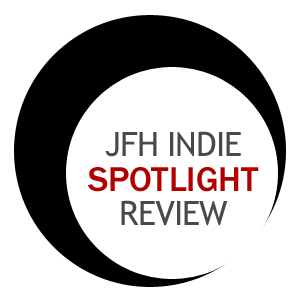 Record Label:
None

Album length:
10 tracks: 44 minutes, 19 seconds

Street Date:
June 12, 2020

Buy It:
iTunes

Buy It:
AmazonMP3
Heretic (4:41)
Awestruck Revival (3:32)
Communion (feat. Mark Barlow) (4:58)
Demons (4:07)
Ten Percent (3:37)
Underdressed (6:05)
Evergreen (4:42)
Not Safe (4:51)
Midway Drive (3:38)
Repentance (4:03)