So, what do you do if you're a member of a South African pop/rock trio which, over the course of its nearly decade and a half as a unit, managed to put ten albums on the shelves, pull down a 2001 Dove Award for rock release of the year, tour with the likes of the Newsboys and Jeremy Camp, work side by side with none other than Billy Graham's grandson, and have one of your songs called out by Billboard Magazine as the No. 1 Adult Contemporary Christian radio single for 2004? If you're front man,
John Ellis
, you and your band mates throw on the brakes and take an extended, and well-deserved, hiatus. And that's just what he and his Tree63 cohorts did in 2009. That said, despite his group-related semi-retirement (the threesome reconvened briefly in 2014 for a reunion tour and album), Ellis has hardly been idle since that time, releasing three general-market solo projects between 2010 and May of this year.
At the topmost level, Growing Silent, Ellis' fourth solo outing - and first made up of specifically spiritual material - is a worship record. But, while such genre-based categorization is certainly true in the most general sense, it doesn't go far enough toward highlighting Ellis' ability to take that now-ubiquitous genre and fashion it into something ever so slightly different. The somewhat novel story-telling approach of "Believe" works nicely in service of that song's declaration of the unchanging nature of God. The mesmerizing and brooding "This Love" ("I've been captivated, swept away/ Done ungodly things in Jesus' name/ Still you hold your hand out"), on the other hand, makes its point poignantly and indelibly by way of its stark, almost unsettling contrast between the love and mercy of Christ and the human tendency to run from them. And the crowning facet of the title track ("The more you teach me/ The less I can explain/ You're beyond me") lies in its author's consummate use of irony.
While Ellis undeniably has a way with words, it is on the musical side of the coin where he truly comes into his own. At various points during the proceedings, the singer pauses to conduct a veritable master class in musical history, channeling everyone from Coldplay ("Rose Again") to the Beatles (the title cut) to '80s new wave favorites, Bow Wow Wow (whose early MTV hit, "I Want Candy," must surely have played at least a tangential role in the creation of the superb Burundi-beat propelled "If God"). Even more noteworthy are the driving rock textures of "Mercy," the razor-sharp melody line and irresistible pop sheen of "Be Still," and the seamless, almost sublime, dual-guitar interplay that work to make the better part of Silent one of those rarest of all birds: an inspirational pop "headphone album."
The above undeniable selling points notwithstanding, dance music devotees and those who prefer their music a bit on the heavier side aren't likely to take much of a shine to the record, as members of both camps will probably dismiss it out of hand as simply one more collection of worship songs. Those who do favor praise-oriented material, on the other hand, will surely find Ellis' latest outing to be just what the good doctor ordered. And, given the fact that so much of the project's underlying merit springs forth from subtlety rather than overtness, their appreciation of, and fondness for, the release seems only destined to deepen each time they hear it.
- Review date: 11/28/17, written by
Bert Gangl
of Jesusfreakhideout.com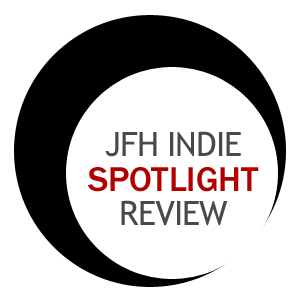 Record Label:
None

Album length:
10 tracks: 40 minutes, 7 seconds

Street Date:
October 29, 2017

Buy It:
iTunes

Buy It:
AmazonMP3
Mercy (4:27)
If God (3:33)
Be Still (3:45)
The Feast (4:09)
Anywhere and Everywhere (4:45)
Rose Again (4:34)
Believe (3:35)
Hope Springs Eternal (4:02)
This Love (3:52)
Growing Silent (3:25)