Outside Worship is a trio of musicians and songwriters from Brooklyn, New York, all of whom make music for the sole purpose of bringing people together to worship the Lord. Though the first official release was a single in 2018, the outfit now has a full-length record to its name: a 75-minute behemoth called Here To Remember.
Outside Worship follows the various paths laid out by other corporate worship artists, like Hillsong United and Elevation Worship, featuring the occasional lengthy song and the anthemic choruses meant to be sung together by a large number of people. They're also similar in a stylistic sense, with a hint of Rend Collective in a few of the tracks ("All Your Love" and "Back Into the Light," specifically). Lyrically, the album usually sticks to simpler lyrics to convey its message, but it also excels in that it tends to avoid popular phrases, buzz words, and overused metaphors. A lot of the lyricism feels very Psalm-like (even outside of the obvious "Psalm 39"). Closing track "My Soul Will Trust" is a terrific example, essentially summing up the album: "When the wait prolongs, and my help delays / When unanswered prayer clouds the light / Will I fix my eyes on the things unseen? / Will I walk by faith and not by sight? / In the dead of night, when I'm wandering / When I'm weary, cold and alone / Will I trust Your heart, with the way obscured? / Will You guide my steps in the unknown? / Oh, my soul, trust in the Lord."
Outside Worship's Here To Remember shows that these worshipers really love the Lord and are very talented at their craft. This album is a rare example of a modern worship album that I would return to if I needed something to refresh my spirit. I'd recommend giving this one a listen, and I hope it lifts you up as well.
- Review date: 9/19/20, written by
Scott Fryberger
of Jesusfreakhideout.com
JFH Staff's Second Opinion
As far as long praise albums go, Outside Worship's
Here to Remember
is one of the better ones. The first three tracks show the group's potential to hit different types of praise songs with opener "Passion" being a standard slow-burn anthem, "Nobody But You" showing off a gospel flare, and "All Your Love" being a jam worthy of Crowder or Rend Collective. After that, they settle into more of what one would expect from a worship album in 2020: slower tempo songs that tend to drag and get repetitive. Thankfully, Outside Worship manages to keep things moving lyrically, if not musically, to hold listeners' interest. Some songs, like "Journey to Still," get too bogged down and overstay their welcome but, for the most part, the remainder of the album is an enjoyable experience.
Some things that help this work stand out is the way the group weaves Scripture into their songs. Most of the phrases are common enough for anyone to get (like "
walk by faith and not sight
"), but it's still a pleasant break from modern worship's tendency to create hackneyed metaphors to feel fresh. Vocal duties are also passed around, giving Outside Worship an opportunity to keep the songs somewhat varied from each other. Select tracks could have been trimmed down and a few cut entirely, but otherwise
Here to Remember
is a solid worship album worth a Christian's consideration in a year such as we're having. It would not be surprising to see this group move from the "outside" and into the greater CCM community in the near future. - Review date: 9/23/20, written by
John Underdown
of Jesusfreakhideout.com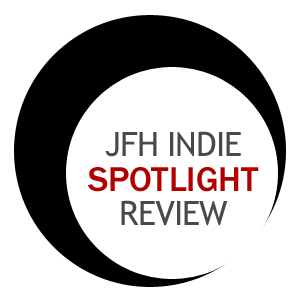 Record Label:
None

Album length:
12 tracks: 75 minutes, 51 seconds

Street Date:
August 21, 2020

Buy It:
iTunes

Buy It:
Google Play
Passion (7:18)
Nobody But You (4:54)
All Your Love (3:27)
Come Unto Me (6:07)
Invitation (6:30)
Journey To Still (6:23)
Altar (Come, Thou Fount)5:20)
For My Heart (7:10)
Freedom (7:19)
Back Into The Light (5:28)
Psalm 39 (7:32)
My Soul Will Trust (8:17)