Psalm
has been releasing solid hip-hop music for Jesus since 2016. Starting off out of the realm of Christianity completely, Andy Byrd found Christ and redirected his musical focus to his new-found Savior. Psalm has just finished his third album and the follow-up to 2018's
Deathproof.
Fans of artists like Andy Mineo and NF will definitely be into the sound that he is bringing on
Hero's Lament
. Psalm has teamed up with known CHH artists like 1k Phew, Canton Jones, Illuminate, H.U.R.T., Young Noah, and even KJ-52 for this release.
The title track opens the album with the intensity of an NF intro track with Psalm spitting fast and relentless for a minute straight. The opening to "Pig With a Pearl" contains one of the most striking lyrics on the album. Psalm says, "I'm not Christian enough to be a Christian and I'm not wordy enough to fit in with the world. Oh, God, I pray You give me daily intercession because I feel just like a pig with a pearl." The song features Young Noah and lyrics that have Psalm expressing doubts and unsure feelings with his faith. Despite the doubts expressed, the chorus finds him knowing that God loves him despite his human flaws. One of the best guest spots on the album has to be Illuminate's appearance on "Savage." His voice is reminiscent of an artist like Thi'sl and sounds great paired with Psalm's. "Down We Go," featuring H.U.R.T., is an album favorite that blends musical styles. With that said, the most profound track present is undoubtedly "Christian Rapper." It's uncertain if the lyrical content is a shot of sorts at artists like Mineo or Lecrae who have tried desperately to shed the title. Some of the most cutting lines come as Psalm spits, "We've been commissioned to carry this gospel into a world we've been warned would be hostile;" "Sacrifice morals and compromise truth water down scripture so units will move;" and "Time to proclaim if you really believe this. Shocked me to see this when I look around; the corruption and the noninflationary found. Now wolves in the flock of the shepherd abound screaming love while the devil is pulling them down." All of this comes after Sevin's opening monologue claiming people are are whoring out the gospel. The entire song is a bold, scathing commentary, and I absolutely love it! The KJ-featured "Dry Bones" is another solid number, but the two closers are really strong. "Lion's Roar" has a little more aggressive sound, and "Better" is just a great sounding hip-hop song.
Psalm taps into to all sorts of hip-hop styles to produce a single album that is crazy good. He hits some of the NF sound, the Andy sound, and some of that Lecrae and mainstream sound. He's super versatile and can flow, spit fast, and knows how to fit the moment. Lyrically, Hero's Lament is brazen and unashamed. Psalm isn't afraid to proclaim the name of Christ, express his own doubts and struggles, or call out issues within CHH as a whole. With the overwhelming popularity of artists like NF, and the cast of stars he wrangled up for this album, it's only a matter of time before Psalm hits it big. We've said it before here at JFH, but pay attention to Psalm!
- Review date: 12/21/19, written by
Michael Weaver
of Jesusfreakhideout.com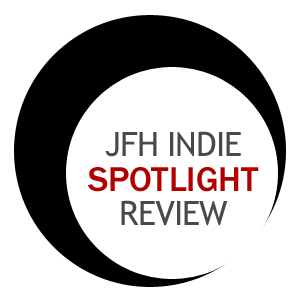 Record Label:
None

Album length:
10 tracks: 25 minutes, 3 seconds

Street Date:
December 13, 2019

Buy It:
PsalmMuzik.com
Hero's Lament (1:40)
Pig with a Pearl (feat. Young Noah) (2:13)
Where is Superman At (feat. Canton Jones) (2:43)
Savage (feat. Illuminate) (2:21)
Down We Go (feat. H.U.R.T.) (2:49)
Christian Rapper (1:50)
Dry Bones (feat. KJ-52) (2:08)
Only Right (feat. 1k Phew) (4:35)
Lion's Roar (1:44)
Better (feat. Selah the Corner) (3:06)