Taylor Leonhardt's 2021 album, Hold Still, is like a warm plate of southern comfort. Well-worn authenticity drips from her voice. You can tell she was raised on and influenced by the work of Emmylou Harris, Brandi Carlisle, and Allison Krauss among others. But for whatever reason, I could simply not put into words my love for this album in review format until this year, nearly a year after its release to the public. I sat down several times and just couldn't do it; that's not because it isn't excellent, because it is fantastic. After all, it was my favorite record of 2021, with easily thirty-plus album listens and rising. Then it struck like a bolt of lightning: she reminds me of another longtime favorite of my favorite decade the 90s -- Susan Ashton. With that realization, something unlocked. So, after several tries with no success, again for the first time we go.
Every listen to Hold Still feels like an invitation to a deep conversation with a hot beverage in hand. In the midst of another hard year, it just hit the spot. It's the kind of slow-burn album I've gravitated towards these last two years specifically. I urge you to give it a few spins. Take in the lyrics. The stories. The relatable storytelling. Right out of the gate, the vulnerable jealousy-versus-contentment struggle of "Happy or Whatever" sets an authencic tone that the rest of the album matches perfectly. A few highlight lyrics are, "Last night I bought a lie /I saw an ad online /all these smiling people had it figured out /If I could be someone else /someone besides myself /I might have a little less to cry about." And the chorus also strikes a relatable chord, "I'm on the other side of the glass / Lookin at the life they have / Ain't it so much better / It's always easier to believe / It's easy for them to be / Happy or whatever."
Another highlight of a stellar set is "Mother's Daughter," which addresses heritage and an inherited character trait of stubbornness. Leonhardt confesses and warns, "You think I'm easy to love?/Just try to push me around /You wanna rile me up?/Just tell me to calm down." Additionally, "The Bridge" looks inward at self-sabotage stating ruefully, "When I live at the mercy of everyone else /I die a little inside every time I abandon myself."
My personal favorite of the tracklist is the title track, which deals with fighting for a relationship when things get tough. The chorus is particularly striking when she coos, "Hold still don't run/You'll never find the love you want/If you take off when it gets real/You wanna be held/You gotta hold still." From there, "Belly of the Whale" is about resting on the promises of God, "Someday You're Gonna Leave Me," is a sweet ode to a furry friend," Keep Me Around" touches on friendship, and "Poetry" ends things perfectly with resolute trust in being God's workmanship, a work of art.
All in all, Hold Still is the rare album that caught me on first listen with its warm tone, relatable subject matter, and long-stroll-in the-woods pace. Further still, after catching my ear initially, my appreciation for it has only deepened as it has soaked into my soul like a good solid rain after a long drought. The ten songs were undoubtedly labored over, and meticulously crafted, and it shows. Nothing on the album is in a rush or demanding, but in its laid-back nature, there is still plenty of nuance and flavor ingrained in each song, each lyric. Hold Still is absolutely the kind of record I crave to listen to on vinyl, and I cannot recommend it enough. Give it a shot, give it time, and you just may have found a new favorite album and artist as I did.
- Review date: 9/10/22, written by
Josh Balogh
of Jesusfreakhideout.com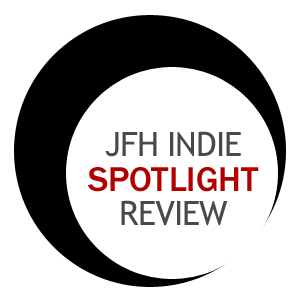 Record Label:
None

Album length:
10 tracks: 40 minutes, 26 seconds

Street Date:
September 17, 2021

Buy It:
iTunes

Buy It:
AmazonMP3
Happy or Whatever (3:37)
Mother's Daughter (3:35)
The Bridge (3:57)
Grandfather Mountain (4:08)
Human (3:36)
Hold Still (3:47)
Belly of a Whale (3:51)
Someday You're Gonna Leave Me (4:23)
Keep Me Around (4:10)
Poetry (5:17)