For some of us, the mystery of suffering can seem like an unjustified evil or, at the very least, evidence of an uncaring or indifferent God. For West Monroe natives
Weeping Hour
, the reality of suffering could be the very road that brings us closer to God and, in turn, to the people we were created to be. Weeping Hour is a four-piece metalcore outfit with a convicting and profound message to deliver to a hurting world. Combined with some terrific progressive leanings, their debut EP,
Hunger & Thirst
, is one of the most remarkable metalcore albums of the year thus far.
Hunger & Thirst blends a tasteful array of riffs and chord progressions with a cinematic bent that feels both original and refreshing. Things are kicked off with a slice of ambience with "In Medias Res," before pummeling the listener with the emotionally charged and musically crushing "Weeping Hour." Fans of Oh, Sleeper and Silent Planet will find plenty to love here as the band injects their music with a strong sense of melody, mood, and atmosphere. Although one won't have much trouble picking apart the influences, the record never feels formulaic or cliched. This is due, in part, to the ambient space that engulfs these songs. There's a certain sci-fi influence that sets this apart from other metalcore acts and it's one that I, personally, can never get enough of.
Lyrically, the album is an absolute gem. The band raises many important questions to the reality of evil and suffering that the Church will do well to confront head-on. On "Weeping Hour," lead vocalist Ethan Prudhomme screams, "There is beauty in torment / Sharers of suffering / Community in correlation / Sharers of sustenance..... / So keep us weeping / Lest we forget." "Foreign Flame" is a biting criticism of the apathy and selfishness of the modern Church: "You'll agree that apathy is debilitating; it brings our darkest day / Yet selflessness was admirable before our lives became rearranged.... / We dream of sacrificial living while we toss and turn in peace / We're just mindlessly repeating / We let pleasure dictate purpose as we grow in unbelief." And what may be the best wake-up call in metal in quite some time is found on the album's fantastic closer, "Woe To Those At Ease": "Let the choirs of man sing 'Woe to those at ease, who search for comfort in luxury' / 'Woe to those at ease, who are satisfied by the simple things' / 'Woe to those at ease. We are sanctified by suffering.'"
It is always exciting when another passionate voice rises up in the Christian metal community. As hyperbolic as it sounds, Weeping Hour may just be what the genre needs right now. Their music is accessible yet possesses a unique sense of ambition and creativity and their lyricism drips with conviction. Make sure to give these guys some love the next time you're searching for something new to add to your metal playlist.
- Review date: 6/26/19, written by
Lucas Munachen
of Jesusfreakhideout.com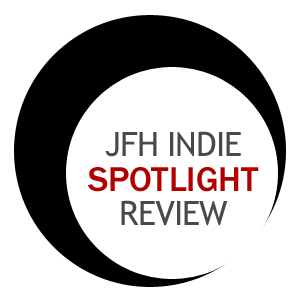 Record Label:
None

Album length:
7 tracks: 31 minutes, 24 seconds

Street Date:
June 28, 2019

Buy It:
iTunes

Buy It:
AmazonMP3
In Medias Res (1:47)
Weeping Hour (4:34)
A Rumor of Wisdom (3:42)
Winter's Hymn (2:04)
Foreign Flame (4:58)
In Hunger and Thirst (5:03)
Outlier (3:59)
Woe To Those At Ease (5:17)