Vocalist Sef Idle used to be frontman for an independent band called uniSEF. Though it hasn't been long since uniSEF hung up their respective instruments, Idle has already started a new project in the incarnation of punk rock band False Idle. Their first album is an EP through Thumper Punk Records called Hymns of Punk Rock Praise. And it's exactly what it sounds like: an EP full of punk rocked hymns.
Reminiscent of The Insyderz's Skalleluia albums, Hymns of Punk Rock Praise does bear a slight resemblance to the ska band's rockier stuff, as well as brings to mind earlier Flatfoot 56 (vocally and musically, except False Idle has no bagpipes or horns - they're just straight up, old-fashioned punk rock). It certainly is a fun EP to listen to, with its straight-forward punk beat from start to finish and the three (four maximum) chords that make up the entirety of the album. Punk rock fans can find a lot to like about it. The band members have a knack for the genre they're dabbling with, and to use it to revamp these timeless hymns is and probably always will be a terrific idea.
It should be mentioned that, like in the 80s with punk bands like The Clash and Social Distortion, lower production quality almost comes hand-in-hand with the genre, as do vocals that have a tendency to make the listener cringe on occasion. Fortunately, with False Idle, the latter part comes pretty rarely, though the production could definitely use a bit of work. The highlights of Hymns of Punk Rock Praise are "Old Rugged Cross" and the intense "He Lives," with its gang vocals in the chorus and its pounding beat. If you like any of the bands mentioned above, and even bands like The Dingees and War Rocket Ajax, look into this album. You may find something of interest.
- Review date: 10/14/10, written by
Scott Fryberger
of Jesusfreakhideout.com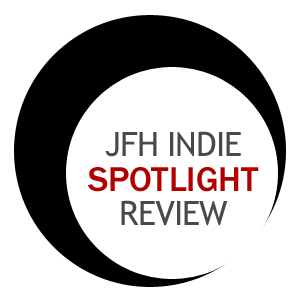 Record Label:
Thumper Punk Records

Album length:
6 tracks: 18 minutes, 35 seconds

Street Date:
September 10, 2010

Website:
FalseIdlePunk.com

Buy It:
iTunes
Old Rugged Cross (2:08)
It Is Well With My Soul (2:22)
Great Is Thy Faithfulness (2:58)
He Lives (3:30)
To God Be The Glory (3:19)
He's Alive (4:20)