Ben Knight
is a nerdcore rapper along the lines of MC Lars, MC Chris, or others, and actually comes from a pop-punk background. Knight's newest release is an EP entitled
I Don't Wanna Be A Gryffindor
. True to the genre, Knight focuses on pop culture references and so-called "nerdy" subject matter. The EP opens with the
Harry Potter
-themed title track. Knight spends the entire track rapping about his distaste for Gryffindor and finally concludes, "
Not gonna just let myself get stuck in a house that's so stuck up; Yeah, I think I've had enough; Yeah, I'm think I'm giving up; Gonna join the Hufflepuff's
." Knight questions the sorting hat as the song winds down before it actually closes with some dialogue from the movie playing, as Alan Rickman's Snape says, "Clearly fame isn't everything." "I.L.C.F." is a song that talks about coming to grips with who he is and what he loves: Chick flicks… "I Love Chick Flicks" expresses an undying affection for chick flicks by saying, "
I love chick flicks, they're my first pick; rom-coms are what make my heart tick.
" The lyrics praise tons of chick flicks, starting with
Gone With the Wind
, but draws the line with
Eat. Pray. Love.
"Kanye Western" is an acoustic-based rap number and has a nice little groove. The lyrics go on to reference several western TV shows and movies as he describes his dream. The short EP comes to a close with "That Day." This track has the smoothest sound of the bunch and is likely the best track present. The song talks about a very sad day in Ben's life -- the day his Nintendo died. It's set up as a serious song to begin with and you believe he's actually lost a best friend -- that is, until the chorus comes in. Knight reminisces about Nintendo games, accessories (like Game Genie and the Power Glove), and even throws the
Contra
code into his rap. The song is a fittingly nerdy ending to the EP.
Nerdcore isn't a genre of rap meant for everyone, but if you're a fan of the pop culture references presented, it's gold. Ben Knight's sound is very similar to the laptop rap of MC Lars and offers up a great little EP for fans of the niche style. Nerdcore fans should find a lot to like about the EP -- especially if they're into Harry Potter, Chick Flicks, Westerns, or Nintendo. If you are unfamiliar with nerdcore, but like different types of rap, I'd still recommend a listen through. I'm personally looking forward to what else Ben Knight may have in store for us in the furute.
- Review date: 6/13/17, written by
Michael Weaver
of Jesusfreakhideout.com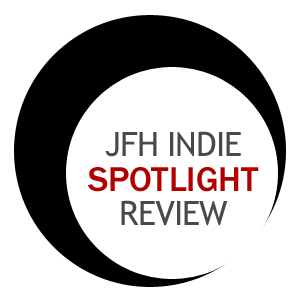 Record Label:
None

Album length:
10 tracks: 38 minutes, 4 seconds

Street Date:
May 5, 2017

Buy It:
iTunes

Buy It:
AmazonMP3
I Don't Wanna Be A Gryffindor
I.L.C.F.
Kanye Western
That Day