In the world of "Christian music," defining the genre of a particular artist has become steadily more difficult. I Need You, the debut release from married couple Seth and Nirva, continues this trend unabashedly. The soulful album at time touches on electronic, dance, pop, and gospel.
I Need You includes some familiar guests, including on the catchy dance tune "All Praise," featuring an appearance by TobyMac. This is only natural, as Nirva's involvement touring with McKeehan as part of his Diverse City Band is quite extensive. Worth noting, though, is that it's hard to tell whether or not Seth's vocals (and he is an excellent vocalist at that) fit into the presented genre. Some listeners may not be too keen on the atypical sound, but the upside of this is that it helps to create a unique experience, something that this album is at times lacking. This is more apparent on some tracks more than others, with "All Praise" being the most prominent.
"Found a Love" is perhaps the best track on the album. In and of itself, it comes across as too typical of a CCM song, but within those confines, it honestly does a good job. Seth and Nirva Ready's vocals harmonize extremely well on this worshipful song, and although the theology is simple, it also echoes a powerful truth, "You listen to the crying hearts, we scream out aloud in need of a Father's love; a teaching Love." Although not in the running for "worship song of the decade," "Found a Love" screams out its solidity.
"I Need You" (as well as its remix featuring Shonlock) creates the unique atmosphere that this EP has been on its knees begging for thus far. Although not quite enough to pull I Need You completely out of the mire, it gets the job halfway done, making a somewhat notable mark for the duo. Lines such as "back to my knees again until You come and walk with me everywhere I go" are not only reflective of the album's thematic elements, but the passionate words even seem to bring Seth and Nerva's own personal faith to life. This reaches well beyond the empty lyrics that are all too often found within the music industry as a whole.
Aside from these songs, though, I Need You tends to bleed together into a generic gospel sound. "Free People," "Praise Him," and "Whole World" really do nothing for the project, leaving the listener with a somewhat short experience, as the entire album (including the remix) clocks in at only 29 minutes. Half the album is "good," and the other half is average at best.
There's nothing really bad to say about the album, it's just that there's not a whole lot of "special" to set Seth and Nirva's project apart from the plethora of EPs. The duo's official bio notes that they (Seth in particular) "spent hours … emulating influences like Andraé Crouch, The Winans, and Fred Hammond." 'Emulating' is the key word here; they succeed in doing this, perhaps too much. A lot of solid work is produced on this album, and great potential abounds if capitalization upon their natural talent is enacted, come their next effort. The lyrics, albeit worshipful, are not groundbreaking, nor rooted in deeper theological tropes. The song titles are also awkwardly cliché and lacking.
If you greatly appreciate contemporary worship soul/gospel music, then you'll probably enjoy giving this album a few spins. If the genre doesn't really do it for you, a quick listen to a song or two will give you an idea of what Seth and Nirva are all about.
- Review date: 1/8/14, written by
David Craft
of Jesusfreakhideout.com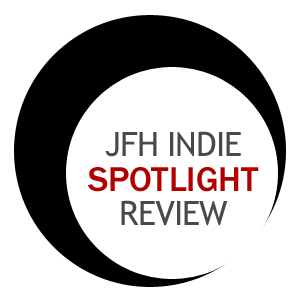 Record Label:
None

Album length:
7 tracks: 29 minutes, 12 seconds

Street Date:
December 17, 2013

Buy It:
Amazon.com

Buy It:
iTunes
Praise Him (feat. Gabe Real) (3:55)
Free People (feat. Byron "Mr. Talkbox" Chambers) (3:43)
All Praise (feat. Tobymac) (3:54)
I Need You (4:05)
Whole World (3:48)
Found a Love (5:19)
I Need You (Remix) [feat. Shonlock] (4:28)