For most who grew up in church, hymns can evoke a wide range of feelings, from warm nostalgia to memories of never-ending verses and in-church boredom. Though worship trends may have changed over the years, with full bands and contemporary praise choruses apparently sending the older songs the way of Sunday clothes and wooden pews, there's still something about the classics that can never be replaced. Today, as younger Christians look to the past for deeper expressions of theology and devotion, it's only natural that these songs, some centuries old, live on and evolve for new generations.
Folk singer/songwriter Sandra McCracken is a part of that renaissance. In 2005, she quietly released The Builder and the Architect, a side project of reworked classics and "new old hymns" founded in traditional language and style, and she is a long-time contributor to Indelible Grace, a series of records devoted to bringing the poetry of classic hymns to modern audiences. This year, she returns with another full-length project of her own, In Feast or Fallow, a fresh, inviting blend of old and new songs wrapped in rich sonic landscapes.
This is a collection that beautifully walks the line between past and present, so much that I was a bit surprised to learn that nearly every song is at least partially original. Many are completely new, offering glimpses into her life and reflecting themes of shifting seasons rooted in grace. The rest are classic texts reworked with new melodies and original touches, and she steers away from well-known classics in favor of more obscure texts. From the airy instrumentation and heartfelt first lines of "Petition," a lyric written in 1738, to the folksy flavor of "Faith's Review & Expectation," better known as "Amazing Grace," the songs feel warm and familiar, yet bright and new.
Musically, the album goes beyond traditional acoustic stylings for some of her fullest, richest music yet. She credits the eclectic sonic landscape to her husband, collaborator, and producer Derek Webb, and his touch shows in the subtly layered sound and meticulous production. Since trading his acoustic guitar for synthesizers for his groundbreaking 2009 album Stockholm Syndrome, Webb's fascination with electronic elements adds a dreamy backdrop to her earthy folk style, but the key is striking the perfect balance so neither approach overpowers the other. The result of their collaboration is a cohesive marriage of organic and synthetic, past and future.
But at the heart of it all is the lyrics. McCracken's originals are reflective and personal while remaining true to the language and style of her predecessors. She is a crafter of words, as shown in the poetic wordplay of "Can't Help Myself" ("I lift eyes to the hills / Where comes my help? / I lift my hands, empty hands / I can't help myself"). "Hidden Place," a tender reflection on the birth of her daughter, is a sweet reminder of the goodness of God, and in the hands and voice of a capable songwriter, lines as simple as "for now I rest in the in between... knowing you are as close as the clothes I wear" come alive with meaning. Other highlights are the anthemic beat of "Justice Will Roll Down," a song inspired by Amos 5:24 and longing for justice, and the title track, a collaboration with Thad Cockrell and Derek Webb that acknowledges the unchanging power of God "in the harvest feast or the fallow ground."
Of course, no such project would be complete without "Amazing Grace," perhaps the best known and most covered hymn, but this beloved song is brought back to its roots rather than reinvented. "Faith's Review and Expectation" is the original title and text, all six verses of it, given an upbeat, rootsy treatment that infuses the famous song with new life. It's a story of life, from the first encounter with grace, "through many dangers, toils and snares," and into eternity, and this joyful arrangement creates the appropriate sense of celebration that can be lost from years of familiarity. It's the perfect closer to round out the collection.
Worship artists have embraced the classics of church music in recent years, but the idea of original songs so rooted in traditional language and style they could be mistaken for the back pages of dusty hymnal are a unique idea indeed. In Sandra McCracken's case, the result is a true work of art waiting to be discovered. Though this record could easily slip under the radar, it's one not to be missed for music lovers. In Feast or Fallow shines as one of this year's finest, most creative offerings to Christian music.
- Review date: 4/23/10, written by
Jen Rose
of Jesusfreakhideout.com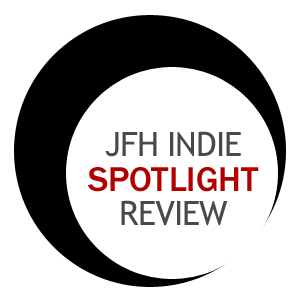 Record Label:
None

Album length:
15 tracks: 53 minutes, 39 seconds

Street Date:
April 27, 2010

Buy It:
Amazon.com
Petition (5:06)
Can't Help Myself (6:04)
A Narrow Cradle (0:48)
Justice Will Roll Down (3:56)
New Wonders (3:11)
Give Reviving (3:39)
This Is The Christ (4:30)
Bands Of Angels (0:36)
Hidden Place (3:17)
Eighty-Eight (2:06)
In Feast Or Fallow (3:42)
I Glory In Christ (3:35)
980 Anne Steele (4:57)
Sweet Sorrow (3:55)
Faith's Review & Expectation (4:23)