There are some bands that have no issue with doing the same thing over and over again, being comfortable where they are. However, there are artists that do whatever they can to stay away from falling into that trap of mediocrity; and thankfully, Fight The Fade is one of them. Known for their unique electronically influenced style of rock, FTF stays true to their identity, but with a fresh sound on their newest release, In Love. In Hope. In Peace. This record is filled with musical diversity, and showcases what the band does best both musically and lyrically.
Opening things up is the short and sweet ballad, "Don't Say," which sets the stage for "Everything Is Fine?," a unique and different tune that features vocalist Zene Smith using spoken word, driven by a techno-influenced musical background. The song focuses on the idea that we can't control what's going on, but we can control our responses to those situations as "the world keeps moving on." The heartfelt "What's Left" and "Over And Over" are solid additions, as they are both great examples of FTF's impressive electro-rock capabilities. "Consumed" brings a heavier element to the album, as Zene's passionate screams are prevalent throughout the song. The pace shifts quickly with the poppier, reflective "Heart," which is one of the strongest tracks present, filled with relatable lyrics like "I'm holding out my heart, just take it / Letting go of all I was before / So tired of this constant aching / I don't even want it anymore."
Another standout is the energetic "Wild Ones," which perfectly meshes heavy rock with a catchy electronic hook. The southern-tinged "Devil" is also a solid tune, focusing on the battle that temptation presents to those under its spell: "I look / Across the room and I see an open door She looks / Dead at me, and I think I see her horns / If I don't leave now / Her claws sink into me / She'll drag me down / Cause the truth is // She's the devil / And she's coming after me." The two closing rockers, "Standing Here" and "The Answer," aren't exactly standouts like some of the aforementioned tracks, but are both strong numbers in their own regard.
For the most part, there aren't really any flaws with this record. While some may not be hooked on the experimental elements we see in "Everything Is Fine?" and "Consumed," there is a lot of diversity here, and Fight The Fade flexes their musical muscle in a cohesive way. Tracks like "Underwater," and the previously mentioned "Wild Ones" and "What's Left," are fantastic rockers that many fans will love. On the other hand, softer pieces like "Heart" offer moments of reflection and honesty, and help add multiple elements to the record. Overall, there's quite a bit to choose from, and fans of all things pop and rock should find something to enjoy here. In Love. In Hope. In Peace. is a complete package, and one well worth adding to your catalog of music.
- Review date: 2/12/20, written by
James Larsen
of Jesusfreakhideout.com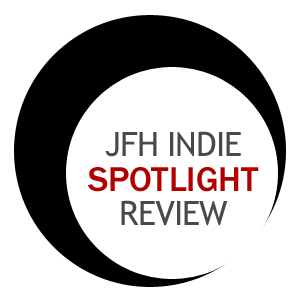 Record Label:
None

Album length:
13 tracks: 39 minutes, 54 seconds

Street Date:
February 7, 2020

Buy It:
iTunes

Buy It:
AmazonMP3
Don't Say (1:46)
Everything Is Fine? (3:08)
What's Left (3:43)
Over & Over (4:33)
Consumed (3:16)
Heart (3:29)
Feelings (1:39)
Underwater (3:10)
Wild Ones (3:52)
Devil (2:50)
Everything (0:54)
Standing Here (3:10)
The Answer (4:24)