Suave Colione is an Atlanta rapper who's been quite busy in the last couple of years. Suave has released several singles, a 9-track album in 2019 (A Peculiar People), and now his newest album in 2020. It Takes a Village is a 13-track outing that features guest appearances on 8 of the 13 tracks -- giving more credence to the album's title. Suave has a more musical approach to hip-hop than most artists you'll hear these days, and his music features a lot of guitar. In an industry dominated by trap beats and overused hi-hats, relying on very little else, it's nice to hear something a bit different. On top of that, Suave keeps it very spiritual as he seeks to provide a message to reach listeners that aren't ordinary parishioners.
After "Intro" opens the album to give you a small taste, "Morning" really opens your eyes to the musicality. The horns are an excellent addition and highlight, but the guitar and keys also work with the beat nicely. It's a very strong start. "Frustrated Heart" keeps the guitar going with a great part playing throughout the background of the song. Colione sings, "We know that joy comes in the morning, but right now it's dark; right now it's dark. Forgive my frustrated heart." It's an honest look at the bad times, but keeps an eye on the hopefulness found in Christ. It's also a position that most people can relate to directly. This is absolutely one of the best tracks on the album. "Borrowed Time" is the first song that brings a slightly more typical hip/hop sound sonically, but "Nobody" is probably the most encapsulating of this style. However, these songs are more of an exception than the rule -- and "Nobody" still sounds really good along with Ben4gvn's guest spot. A definite standout is also found in the keyboard swells and rhythm of "Lost & Found." Another album favorite comes right before the closer in "We Made It." The track has a super smooth feel from Suave's raps and flow to Alex George's soulful guest appearance on the chorus.
A listen or two through Suave Colione's It Takes a Village will reveal that the album has it all. Colione himself has solid lyricism and flow, the instrumentation is fantastic throughout, and Suave obviously has a heart for God and his mission. There are many things to like about the album, but "Morning," Frustrated Heart," and "We Made It" are the cream of the crop. If you're looking for something a little more along the lines of the modern sound, "Nobody" is a can't miss, but "Hero" is also a great option as well -- although it's a bit slower. The deluxe edition only has one additional track, but if you want to get Suave's take on race relations and the current climate of things in the US, "Revolutionary Music" is a must listen. Overall, this is an extremely well executed album that is a joy to hear. Fans of CHH and good hip/hop will definitely want to give It Takes a Village a spin.
- Review date: 10/14/20, written by
Michael Weaver
of Jesusfreakhideout.com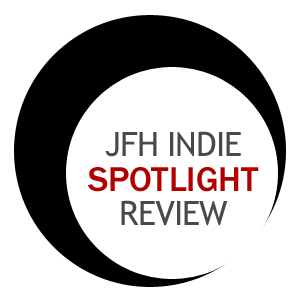 Record Label:
Reel Music

Album length:
13 tracks

Street Date:
September 4, 2020

Buy It:
AmazonMP3
Intro (3:32)
Morning (3:01)
Abba (feat. Eric Byrd) (4:18)
Frustrated Heart (4:23)
Borrowed Time (3:42)
Broken Heart (3:06)
Feeling (feat. Tauro Davinci) (3:55)
Our Love (feat. The Rices) (4:02)
Nobody (feat. Ben4gvn) (3:06)
Lost & Found (feat. Lewis Dudley II) (4:21)
He Did It (feat. Enrique Holmes) (2:40)
We Made It (feat. Alex George) (3:20)
Heros (feat. My Family) (4:08)