Gone Without Warning
is the project of guitarist/vocalist Joha Turner and drummer Nick Manka. With
Lay Your Life on Me
, they put forth 10 tracks that bear obvious influences of '90s rock like King's X or Mad at the World (
Dreamland Café
era). The lyrics boldly bear testimony to the power of Jesus' saving power in a life as the songs bounce back and forth between evangelistic pleas and personal stories of wrestling with faith.
"Give It All" opens the album with a rock anthem that is the heaviest track here. The title track gives a better flavor of the sound of the album, driven by clean cut guitars and complemented by active drums. These two tracks, and "Jesus Alone," lean heavily on evangelism. Starting with "Heaven's Fading," the message becomes more testimonial. The second half of the record proves to be strong with "Let it Down," "Gone My Own Way" and "There He Lied."
There's plenty of potential in this band and album and Gone Without Warning taps most of it. The musicianship is strong and the hooks within each song are catchy and linger with the listener. The lyrics are good, although they could use some polishing. Some of the songs could have been trimmed down and made tighter by shedding some fat as well. Turner has a big range and he nimbly slides up and down in octaves, sometimes to good effect and sometimes otherwise. In general, the production quality definitely makes this feel like an indie release, with the mix sounding hollow at times like they needed keys in the background to fill out the sound.
Gone Without Warning has their heart in the right place and are on a good trajectory. They hearken back to the days when rock bands played rock music and weren't afraid to jam. They have room to grow and I would expect the next release to be better all around. Until then, Lay Your Life on Me turns in a good record that should scratch the itch of anyone looking for a throw-back indie rock band.
- Review date: 4/29/18, written by
John Underdown
of Jesusfreakhideout.com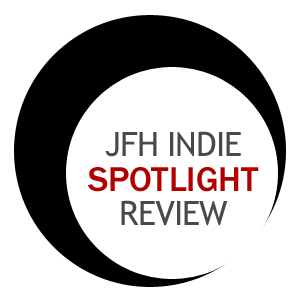 Record Label:
None

Album length:
10 tracks: 47 minutes, 46 seconds

Street Date:
April 1, 2018

Buy It:
iTunes

Buy It:
AmazonMP3
Give It All (5:10)
Lay Your Life on Me (4:50)
Jesus Alone (3:49)
Heaven's Fading (4:34)
In This Silence (4:51)
Let It Down (Heavy Light) (6:44)
Gone My Own Way (3:59)
Bleed the Stone (4:13)
See You Now (4:06)
There He Lied (5:30)