Michael Hughes Watson, the man behind Above the Golden State, returns with an album that revels in the folk genre, Life & Good Death & Evil. The 11-track offering (which doesn't clear 30 minutes) presents 10 songs (and one "acoustic" track) steeped in all aspects of folk, blending in bluegrass and country at times. It also deals with, as the title suggests, life and death and good and evil. However, the focus is more on the couplet of Life & Good than on Death & Evil.
That seeming imbalance of the topics in the title leads to some confusion around what this album is supposed to be. Is it simply snippets of life cobbled together? Most of the tracks have quality production, but a couple ("Thanksgiving" and "Here Today Gone Tomorrow") aren't recorded at the same standard. It's also hard to tell what is original to Watson and what (if anything) is being pulled from the deep well of folk music. "Oo-De-Lally" is the most well-known track and Watson says that he's giving his version of "Here Today Gone Tomorrow," but it's hard to find information about the other songs.
Imbalance aside, this is, nevertheless, a solid folk record. The sound sinks you into what the music wants you to feel and the lyrics, whether original or covered, fit nicely into the folk tradition. Even the aforementioned tracks that don't get the full production add to the charm here. Most of the lyrics are worshipful in nature, like "The Lord's Prayer," "Every Day," and "Thanksgiving." Others dwell on the faith, like "Strangers and Pilgrims." "Loving Her" is an interesting song as it starts off sounding like Watson is singing to his wife or mother, and then the final verse hits and you realize he's singing about the Church. It's a somewhat strange way of conveying love for the Body of Christ, but also kind of sweet. (It's also given an "acoustic" track at the end, which feels unnecessary given the fully produced track is also acoustic.) There are songs that deal with earthly love, like "Say When" and "If This Be All," the latter one also serving as a meditation on death. If a track can fall under the "evil" category, it would be "Bucket," which gives a clever twist on "out of the overflow of the heart the mouth speaks": "What's down in your world/Will come up in your bucket."
If you come into this record simply desiring a folk album, you won't be disappointed. If you're hoping that a strong thematic set list will play out, you may have to work harder. Still, this is a lean album and won't take much time to listen through, giving it a level of replay-ability. Michael Hughes Watson is a diverse musician and Life & Good Death & Evil proves that he is just as much at home in the folk genre as he is delivering pop rock anthems. Lovers of acoustic music will want to give this record a chance.
- Review date: 12/9/20, written by
John Underdown
of Jesusfreakhideout.com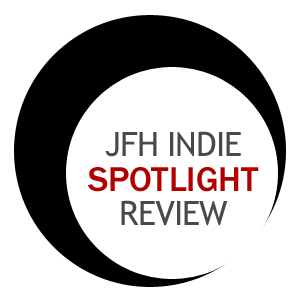 Record Label:
None

Album length:
11 tracks: 28 minutes

Street Date:
November 20, 2020

Buy It:
iTunes
The Lord's Prayer (1:08)
Every Day (feat. Vanessa Dalrymple & Tim Dalrymple) (2:59)
Strangers & Pilgrims (feat. Vanessa Dalrymple & Tim Dalrymple) (4:25)
Loving Her (feat. Vanessa Dalrymple & Tim Dalrymple) (2:43)
Thanksgiving (4-Track Recording) (2:03)
Oo-De-Lally (1:55)
Here Today, Gone Tomorrow (2:53)
Say When (2:36)
Bucket (feat. Vanessa Dalrymple & Tim Dalrymple) (2:14)
If This Be All (feat. Emily Overstreet) (2:46)
Loving Her (Acoustic) (2:43)