Renaissance Movement Music
is a three-artist collaborative consisting of Mike Bell, Sinai, and Legin and their collective debut album is titled
Lions In Suits
. The idea behind the project (per the artists themselves) is about living your faith out and representing yourself as Christ desires you to. The lion speaks of strong truth while the suit represents being approachable. So, how does this all play out in fifteen tracks from the Virginia natives that are new to many hip hop fans? Let's find out.
The album starts off with an intro track before "Why I Do It" comes on, showcasing all three artists jointly spitting rhymes over thumping beats. It's a great start to what proves to be a really good album altogether. Unfortunately, this will be only one of the two times where all three rappers spit together on one track. They play off each other's talents well and make a solid finished product, which leaves you wishing for more of it on the album. "Black Tie Affair" features Dorral Price's ultra smooth crooning along with Sinai and Legin's rapping to make a solid old school hip hop flavor that will be enjoyed by many. About halfway through the album, "Without You" is simply a moving track blending worship and rap (not easily done) about our society's need for the Savior. Sinai raps solidly along with a hook of "I'll be ok I can't live a day without You. That's just one mistake that I'll never make. Without You," that's beautifully sung by Laquan Green, and one can't help but be moved by this song. Other superb standout tracks would be "All It Is" and "Harvey Dent," but my favorite here would be either "Ain't Worried" or "Spurgeon Theory." The former showcases Mike Bell spitting some serious fire over some most unique production, while the latter displays epic one-liners such as, "You hard as trees, He's Paul Bunyan" by Siani. Both tracks have early "song of the year" characteristics -- they are that solid!
Not everything is so hot on Lions In Suits, however. "WYDTF" has a mediocre hook and it is rapped to the point of overkill, while "I'm Not" tries to drop a soft spoken feel, but basically comes out messy. For this being a debut release of sorts, it's normal to have a few missteps along the way, but the hits are much greater than the swings-and-misses here. I plan on spinning this album for a while to come and will definitely be looking for solo albums and more collaborative efforts in the future. If you're looking for some new hip hop to check out, this is definitely worth looking into.
- Review date: 2/29/16, written by
Kevin Hoskins
of Jesusfreakhideout.com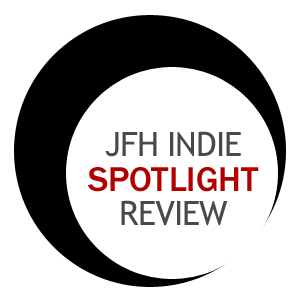 Record Label:
Renaissance Movement Music

Album length:
15 tracks: 51 minutes, 25 seconds

Street Date:
February 26, 2016

Buy It:
AmazonMP3
Baal (feat. Laquan Green) (1:25)
Why I Do It (feat. Legin, Sinai & Mike Bell) (4:10)
Don't Get It Twisted (feat. Mike Bell) (3:00)
Black Tie Affair (feat. Sinai, Dorrall Price & Mike Bell) (3:19)
Wydtf (feat. Sinai & Legin) (2:10)
Without You (feat. Laquan Green & Sinai) (3:38)
I'm Not (feat. Mike Bell) (4:38)
Hands High (feat. Sinai) (3:35)
Ain't Worried (feat. Sinai, T. Haddy, Mike Bell & Legin) (3:38)
All It Is (feat. Legin & Erica Cumbo) (2:57)
Lioness (feat. Legin, Rashonda Greggs, Sinai & Mike Bell) (4:13)
Bold (feat. Legin, Dorrall Price & Mike Bell) (3:24)
Spurgeon Theory (feat. Sinai, Jeremiah Bligen & Mike Bell) (3:48)
Harvey Dent (feat. Sinai & Mike Bell) (3:52)
There He Go (feat. Legin & Mission) (3:38)