The
Miami Mass Choir
is a Stellar Award winning choir from Miami Florida led by Pastor Marc Cooper. The choir features a multi-cultural group of insanely talented musicians and singers. The choir's newest album,
Live at the Adrienne Arsht Center
, was recorded live at the Adrienne Arsht performing arts center in downtown Miami and released in December 2016. The album itself has already received some rave reviews. There's something special about choral music and arrangements -- especially when it's done correctly. Choirs have been helping to lead praise and worship long before the Chris Tomlin's of the world were even born, and unfortunately have become a dying art. So many churches have gone away from choirs and replaced them with praise bands. Praise bands are by no means a bad thing, but to hear a powerful choir like this is striking.
Miami Mass Choir starts off with the fast-paced and praise-filled "Lord of Everything," but gets really good a couple of tracks later with "That's What He Is," led by Betty Wright -- a living soul music legend. The song has an undeniable groove, soul and blues feel. What do you get when you add a catchy rhythm with a powerful voice, and a blistering guitar solo? The best song on Miami Mass Choir's newest album. Directly following one legend is another, though. Beverly Crawford, a gospel singer known for singing with the New Life Singers on Bobby Jones Gospel, leads on slower horn-based "Calvary." Miami is known for its rich Latino heritage and "Good News" pays homage to that history. The song features Spanish flavored music, guitars that would make Carlos Santana proud, and lyrics sung in both English and Spanish. While the songs throughout the remainder of the album have their own unique qualities, the most interesting track left to ponder is the closer. "Overcome" has a much more traditional CCM feel and stands apart from the first sixteen songs. Strong vocals highlight the entire track with lyrics of unifying and overcoming whatever life throws our way. While it portrays a very different sound from the rest of the album, "Overcome" still manages to fit nicely into the mix and serve as a good finale for the evening. Also featured in the recording are two "praise breaks." The first features an absolutely blazing bass line and the second is more piano and organ focused -- each of them had to completely wear out the drummer.
While it's quite obvious this performance was well rehearsed and executed, one can't help but wonder how much was actually improvised -- especially when it comes to the "reprise" tracks. The musicians present are surely capable of it, and the ability to improvise lends even more to the credence of the entire body's talent. While gospel choir music is certainly not everyone's cup of tea, the Miami Mass Choir have put together a truly unique and praise-filled experience. I imagine those in attendance were thoroughly impressed and hyped up at the end of the evening. I also imagine the musicians involved had to get some serious rest to recover.
If you love gospel choir music, or even if you just appreciate a good choir, Miami Mass Choir's Live at the Adrienne Arsht Center is going to be perfect for you. If you're not really familiar with true gospel choirs, I'd still recommend a listen; the talent of the musicians and vocalists alone are worth that much. This one is a bit of a marathon, clocking in at over one hour and fifteen minutes, though. Just be sure you give yourself a little time to listen -- and room if you're prone to dancing.
- Review date: 2/23/17, written by
Michael Weaver
of Jesusfreakhideout.com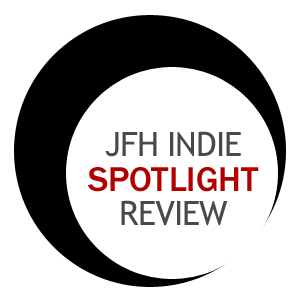 Record Label:
None

Album length:
16 tracks: 76 minutes, 58 seconds

Street Date:
December 9, 2016

Buy It:
iTunes

Buy It:
AmazonMP3
Intro (Live) (0:20)
Lord of Everything (Live) [feat. Danette Inyang] (3:48)
I Will Rejoice (Live) [feat. Marc Cooper & Joy Cooper] (5:36)
That's What He Is (Live) [feat. Betty Wright] (6:50)
Calvary (Live) [feat. Beverly Crawford] (7:28)
Calvary Praise (Live) (3:02)
Good News (Live) [feat. Tony Lebron & Paula Coleman] (5:05)
Good News (Reprise) [Live] (3:02)
You Don't Know the Half (Live) [feat. Craig Walden] (7:07)
Thank You Jesus (Live) [feat. Zacardi Cortez & Ja Lisa Faye] (6:29)
Thank You Jesus (Reprise) [Live] [feat. Zacardi Cortez & Ja Lisa Faye] (4:13)
Thank You Praise (Live) (4:27)
All I Need (Live) [feat. Avery Jones] (6:14)
All I Need, Pt. 2 (Live) (4:05)
We Lift You Up (Live) [feat. Vaughn Henry] (4:12)
Overcome (Live) [Edited Version] (5:00)