The art of the split EP was pretty common in the 90s and worked as a great promotional tool; two bands on one disc for the convenience of the listener. Though not nearly as common nowadays, split EPs are still occasionally seen. A more recent example is one from a couple of up-and-comers by the names of Make Sure and Ezekiel Songs, who banded together in 2020 to help each other get the word out.
The two bands alternate on the tracklist, with Make Sure taking the lead. "Hearing Yourself" is a classic alternative track with a mild pop punk flavor, reminiscent of The Love of Life by Watashi Wa. It's a highly enjoyable track that touches on a desire for the things of God instead of worldly success ("It's been four years since I moved out / just an echo from my hometown / done with high school, fresh out of college / how long do I wait? / how long does it take? / how long do I stay? / is the money really worth the wait? / expectations dragging me down / I want to go where You send me / I want to see You moving me"). Stylistically, it's a bit of an outlier, as the remaining tracks are far more acoustic and folksy. This includes Make Sure's second contribution, a cover of Ezekiel Songs' "Coming Home," which, for some reason, vaguely reminds me of The Forest Haven area of The Legend of Zelda: The Wind Waker. The musicianship of this track - particularly the guitar work - may make it the stronger of the two songs. Also, as mentioned above, it fits in better with the rest of the EP.
"Author of Love" is Ezekiel Songs' first appearance here, coming in strong with a message of social justice paired with an acoustic-based sound that's perhaps influenced by the likes of Josh White or early Phil Keaggy. Written shortly after the death of George Floyd, vocalist Kevin Skillern begs for God's justice in an almost Psalm-like fashion "Author of love, come and heal our land / seems we need You now more than ever / will our home here crumble forever? / let justice reign in us / help us be hope / and let our love arise / help to see You in our brothers' eyes / and in our sisters' eyes / until this oppression dies". "Getaway Car" is Ezekiel Songs' cover of a Make Sure song, but doesn't stray far from the style of "Author of Love." In fact, if I didn't know this was a split EP for two artists, the three tracks after the opener could've easily convinced me that this was one artist. But I think it's a testament to the respect the two artists have for each other than anything.
Make Sure and Ezekiel Songs are two artists with whom I have no listenership history. But, as is the goal of a release like this, I have come out of this split EP interested in hearing more from both. These artists are obviously talented and want to honor God with their music, so I'm looking forward to hearing more.
- Review date: 1/10/21, written by
Scott Fryberger
of Jesusfreakhideout.com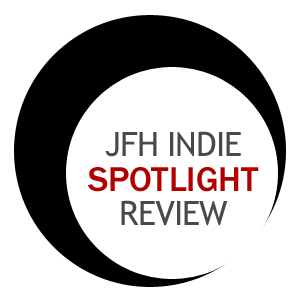 Record Label:
Blanket Tapes

Album length:
4 tracks

Street Date:
December 4, 2020

Buy It:
iTunes

Buy It:
AmazonMP3
Hearing Yourself - by Make Sure (3:35)
Author of Love - by Ezekiel Songs (4:30)
Coming Home - by Make Sure (3:59)
Getaway Car - by Ezekiel Songs (4:41)