In 2010, singer/songwriter Zack Hunter started a one-man band designed merely as a cover band. As Hunter began realizing his knack for writing his own songs, he started working on original material and produced an album under the stage name The Sound of Sunsets. The album is called Meet the Morning and is chock full of both acoustic and electric pop rock that may or may not get stuck in your head after a few listens.
Meet the Morning benefits from having a fairly strong opening track. Musically, "The Comeback Kids" is reminiscent of the early 2000's pop punk era (The Starting Line's "Best of Me" comes to mind here). Interestingly, just about all of the rest of the album ends up sounding nothing like this, taking on a folksy, singer/songwriter persona. It's an odd way to begin an album of this nature, but he pulls off the transition smoothly enough to be effective. The following tracks, "She" and "Reckless," help greatly in this transition, meshing the pop punk and singer/songwriter sounds into one, so as "The Day I Die" comes in, it sounds very natural.
Hunter doesn't have the prettiest or strongest voice, but he is wise in the style of music he plays, where his voice and the sounds of the music mesh together very well. In some parts of "The Day I Die" and "Broken Hearts and Bleeding Parts," such as the chorus of the latter, he sounds a little dry, but he also brings up the instrumentation with extra guitar layers, some hand claps, and well-placed vocal harmonies in the background. The dryness of the vocals does occur frequently throughout Meet the Morning ("The Day I Die," "Broken Hearts and Bleeding Parts," "Around Me"), but it's either remedied or it doesn't affect the sound quality drastically enough to even matter. He also makes up for it with catchy melodies, like the chorus of "Over and Out," or the "whoa-oh"-laden poppiness of "She."
Zack Hunter's first outing with his own material ends up being an impressive one. As mentioned, he could benefit from some vocal improvement, but he's not far off from becoming a very talented vocalist. His blend of pop melodies and folk music is a treat to the ears, and I feel he will only get better from here on out. Hit up his Bandcamp for Meet the Morning, which is also available in a deluxe format (and Switchfoot fans, while you're there, check out his cover of "Hello Hurricane").
- Review date: 9/24/12, written by
Scott Fryberger
of Jesusfreakhideout.com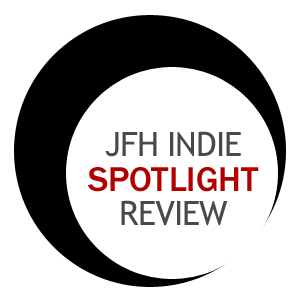 Record Label:
None

Album length:
10 tracks

Street Date:
August 14, 2012

Buy It:
Bandcamp
The Comeback Kids (3:41)
She (3:41)
Reckless (4:20)
The Day I Die (5:16)
Over and Out (4:07)
Broken Hearts and Bleeding Parts (4:08)
North Carolina (4:23)
Around Me (3:33)
I Am (4:04)
Meet the Morning (5:05)