You might know him as a member of the hip hop comedy group FREE DAPS, and if you're in the Orlando area, you may have seen him perform at various stand-up clubs or even Disney Springs. But now you have the chance to hear Isaac Knox in action as a solo performer on his new mixtape, Mile 1.
A recent social media post from Knox revealed a little bit of the backstory behind this release. The rapper set a handful of lofty goals for himself in 2020, which included freestyling on national television and headlining a stand-up comedy tour. All of the goals were cancelled or postponed due to Covid-19. But, as Knox explains at the end of the track "Bring Back Paradise," where he talks about his father as a lifelong marathon runner, "to win is to finish, and you can't win without mile 1." So, in a way, this mixtape is Knox's mile 1; the worldwide pandemic may have messed up a lot of what he planned on this year, but this batch of tracks is the first step toward making all of his goals happen still.
Now, if you do know Knox for being a rapper, you know that what he brings to the table is fun, lots of wordplay and puns, and loads of talent. Mile 1 delivers all of that in its 24-minute runtime. It's also filled to the brim with samples from all kinds of different sources. One of my favorites is in the track "Lapse in Judgement," which features a beat based on the theme from Chariots of Fire. The music and Knox's flow combined in this track are excellent. Another track that is sure to be a fan-favorite is "And A Movie." Fans of Community are in for a treat, as Knox references the heck out of it, and even goes on a rant about how there still isn't a movie for it. Other highlights are "Til the Casket Drops," which samples an entire verse from Eminem's "Till I Collapse," and "Gold Medals," which similarly samples a verse from Lupe Fiasco's "Slow Down" (both of which are clean, save for one incomplete s-word in the latter track).
I've been a fan of Isaac Knox since the days of The King's Offspring, and seeing his evolution through the years with FREE DAPS has been great. His unique style, witty lyricism, and love for Jesus make him quite the performer, and I have high hopes for any future solo albums he's got in the works. As of now, Mile 1 is only available on Bandcamp, but it is a free download. If you like hip hop, head over and check it out!
- Review date: 6/16/20, written by
Scott Fryberger
of Jesusfreakhideout.com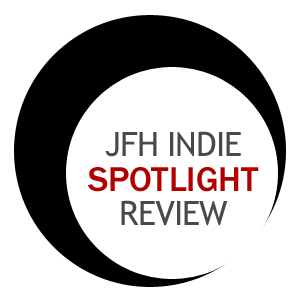 Record Label:
None

Album length:
7 tracks: 24 minutes, 17 seconds

Street Date:
June 10, 2020

Buy It:
Bandcamp
Bring Back Paradise (3:30)
I Never (2:22)
And A Movie (3:08)
Til The Casket Drops (remix) (3:52)
Gold Medals (2:54)
Lapse In Judgement (4:34)
Running Away (3:57)