In late 2011, two contemporary pop artists and hit songwriters came together to record a five-song EP called Image of God. Those two were Christa Wells and Nicole Witt, and they released it under that name: Christa Wells and Nicole Witt. But now they're back at it, and they've decided upon a band name as well: More Than Rubies.
The ladies' first release as More Than Rubies, their self-titled debut, features eleven songs in the relative style of Image of God. It also features the entirety of Image of God as the first five songs, just as they were on that EP. I don't have much of a problem with the inclusion of those songs, given that More Than Rubies isn't a national or well-known act, and not many people that come across this album will be paying for something they already have, but the songs probably should have been rearranged a little for the sake of continuity and flow. "Pray" quite clearly contains last-song-of-the-album elements, and would've fit well at the end of this album as it did at the end of Image of God (and I still think that "Set Free" works better as the album starter than as a second song).
The first new song, "Visible Invisible," fits in well with the others, but the light fiddle action adds an extra element to it (more Celtic than bluegrass). Interestingly, two songs later, "Shepherd God" brings the fiddle back in, but sounds more bluegrass this time around (like a female-fronted, more contemporary-focused Trampled By Turtles). The gentle piano and slower tempo keep it significantly toned down, but it has a lot of bluegrass elements. There's also a lot of country influence in the final track, "Coming to the Light." The beat is perhaps the album's fastest, though it's still mid-tempo, and there's an undeniable twang in the guitar (and a slight twang in the girls' vocals, but it may only be noticeable if you're listening for it). For not being much of a country fan, "Coming to the Light" is still an enjoyable and catchy song that makes for a fun ending.
Image of God contained lyrics that encouraged the listener, and also lyrics that made up songs of praise, and the new songs for More Than Rubies continue on with those ideas. The idea behind "Visible Invisible" is rather clever, making note of our oneness with Jesus, acting as some visible version of the invisible Savior. "Shepherd God" uses the spirit and structure of hymns to sing about how God takes care of us as His sheep. The chorus is rather simple, but still beautiful in its message, singing "Oh my shepherd God, how He loves his flock, how He seeks the lost and the least of us, I am tended by my Lord, in my Lord I trust." A couple songs later, there's a cover of a song that's become rather popular in the two years since its release: "10,000 Reasons," originally by Matt Redman. It's a song of praise for the Lord, and while it's not really a lyrically strong song, it fits in well on More Than Rubies, and the ladies did a good job making it their own.
More Than Rubies have a lot going for them; we've already seen how far their songwriting for other artists can go, and it seems to be doing them a lot of favors in their own music now as well. Now, their apple of an album hasn't fallen too far from the contemporary music tree, but it's at least more ripe than a good portion of its peers. The music is soft and tender (save for the two upbeat tracks I mentioned), and Wells and Witt each have strong vocals that sound great; separately or harmonizing, they sound great either way. It took me a few listens to begin to appreciate this album, but it really started to shine. It may not rank in my top albums, but it's pretty strong, and it would definitely be one of the best things on Christian AC radio if a single or two got picked up. If you like Tal & Acacia or Natalie Grant, you may want to give these ladies a listen.
- Review date: 4/17/13, written by
Scott Fryberger
of Jesusfreakhideout.com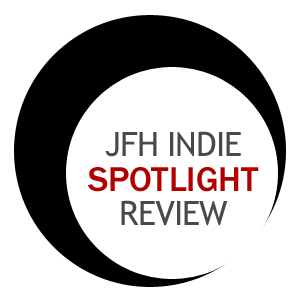 Record Label:
None

Album length:
11 tracks: 41 minutes, 25 seconds

Street Date:
April 23, 2013

Buy It:
AmazonMP3
Image of God (4:13)
Set Free (2:43)
Dawn of Grace (3:20)
Lay Us Low (4:11)
Pray (3:45)
Visible Invisible (3:24)
Live and Breathe (4:12)
Shepherd God (3:27)
Even Though (3:47)
10,000 Reasons (Bless the Lord) (5:11)
Coming to the Light (3:12)