I can imagine that it would be all too tempting for a new artist to play it safe and introduce the world to the one sound they are most comfortable with. It would be difficult to fault them for doing so because inexperience rarely pairs well with experimentation. Singer/songwriter
Tina Boonstra
doesn't exactly play by those rules. Her debut EP,
My Concrete Heart (Will Be Again)
, is, on the one hand, an earthy folk record basking in melancholy whilst on the other, it takes an alternative rock and indie venture. That the EP blends together these elements so well is the mark of a truly talented artist.
"Prodigal" opens the EP with steady percussion and beautifully descriptive lyrics comparing a cold, lonely heart to the one she used to have in Christ. "There's a tarmac road where a river used to be / Cold, cold ground where a fire used to burn in me / I've got question marks where I used to be certain / Wasted away all You gave / Now I'm nothing." A solemn guitar quietly slips into the chorus as Boonstra vows to "find a way to fall down at your feet." This is directly followed by the intimate "I Think I See You Now." The track creates a hollow echo similar to Julien Baker's most touching material. It plays as a response to the previous song as Boonstra sings, "I think I see you now, running to me / Calling my name I fall at your feet / But I don't understand / Are those tears in your eyes? / Scars on your feet? / Were you looking for me?" This continuity brilliantly ties the EP together through the concepts of redemption and forgiveness.
"Occupy Me" begins to show off the EP's more alternative leanings with a steady build that leads to an emotional payoff. The titular track is a pop/rock highlight that is not unlike the latest material from Wolf Alice or Alvvays. Once again, it emphasizes that theme of redemption and restoration as Boonstra declares, "You can turn this concrete heart into something that beats again." The EP closes with its two strongest offerings in "Only A Human" and "Castle." The former is a gritty rock number that tells a devastating tale of a suicide bomber who longs to be loved when everyone around him sees him as a shell, a valueless means to an end. The latter is a delicate closer that ends the EP as beautifully as it began with the promise that everything is made well in the arms of Christ, "I lift my eyes to you / You are the help I need / I am safe in you / Your arms are the castle I run into."
My Concrete Heart (Will Beat Again) is a meticulously crafted and developed release and among the best of this year thus far. It's hopefully only a taste of what's to come. With a strong voice and a firm hold of her craft, Tina Boonstra is an artist to watch.
- Review date: 1/28/18, written by
Lucas Munachen
of Jesusfreakhideout.com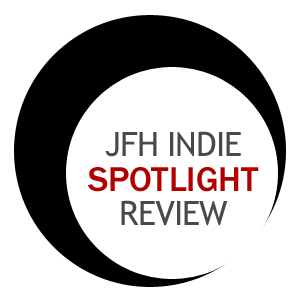 Record Label:
7 Core Music

Album length:
6 tracks: 22 minutes, 5 seconds

Street Date:
February 2, 2018

Buy It:
iTunes

Buy It:
AmazonMP3
Prodigal (3:42)
I Think I See You Now (3:07)
Occupy Me (3:42)
Concrete Heart (3:39)
Only a Human (3:40)
Castle (4:15)