To get away from the world and discover himself (and, in the process, his God), a man by the name of Andrew Greer took a vacation and traveled into the mountains in Wyoming. It was there, on an old piano, that he found a new way to get in touch with God, by writing his very own hymn-inspired songs. From these songs, he selected twelve and took them back to Nashville to record a new album. And with the help of a band that he assembled, as well as Jars of Clay's Matt Odmark as producer, Greer is ready to unveil Open Book.
Greer states in an album bio that, during the writing process, he mostly used an old 1930's upright piano, and listening to the songs on Open Book, you can definitely hear it. "Some Other Time (Avery's Hymn)," a song written for a couple of Greer's friends who had just become new parents at the time, is one such song that relies on piano to drive the song, while bearing a slight resemblance to some earlier Derek Webb. Greer also incorporated the piano in "Emmylou," a southern-style folk song. At first, it almost comes off as a love song, but when the listener gets a little farther into it, that changes. It's really about singer Emmylou Harris, whose voice and music were a huge influence on Greer. Following "Emmylou" is "Learning To Live," which follows suit with somewhat of another southern-style, but with more of a rock vibe this time around. The first few songs on Open Book feature more acoustic and top 40 radio sounds. "And To Our God" is a reminder of God's everlasting presence in the midst of our failure, featuring an acoustic guitar and pipe organ. "Time Has No Meaning" sounds like it would be a good fit on AC radio, with possibly a little Elton John influence.
Along with the help of a Jars of Clay member, Greer had guest appearances by Ginny Owens and Cindy Morgan on "You Came Pulling Through" and "Remind Me," respectively. That's pretty noteworthy for this previously unknown singer/songwriter. And the help from Odmark on production was definitely a good move for Greer, as it may have been a huge help in making Greer's project a good one.
Andrew Greer's Open Book is twelve songs crafted by inspiration from all over the place. From failures and mourning losses to celebrating family and redemption, Greer found a lot to write about, and I have a feeling that there's even more that he hasn't even sung yet. And though Open Book may not have be the best thing out there, it's still pretty good and it definitely makes Greer one of the better purely independent artists out there right now.
- Review date: 12/13/09, written by
Scott Fryberger
of Jesusfreakhideout.com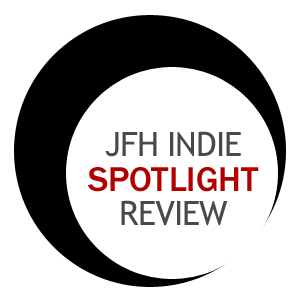 Record Label:
None

Album length:
12 tracks

Street Date:
2009

Buy It:
Andrew-Greer.com
And To Our God (4:38)
Time Has No Meaning (3:35)
All I Need (4:03)
Mais Pour Amour (3:13)
You Came Pulling Through (3:48)
Some Other Time (Avery's Hymn) (3:34)
Hymn For Living (3:12)
Gone Are The Days (3:50)
Emmylou (3:07)
Learning To Live (4:58)
For Us Wait (3:51)
Remind Me (4:26)