With the ease of recording and releasing digital music these days, there seems to be no shortage of churches putting out live worship albums. New Life Church of Little Rock, Arkansas is the most recent to attempt to leave their mark in the crowded genre. While
Our God & Our King
may not make a significant impact in Christian worship music, it is performed with excellence and up-to-date with the latest trends.
Produced by Gabriel Wilson (Bethel Music's Tides and You Make Me Brave, and also the former frontman of Rock & Roll Worship Circus/The Listening), this live album is composed of 13 original tracks from the NLC Worship team and one commendable rendition of Reginald Heber's famous hymn "Holy, Holy, Holy." Our God & Our King's upbeat numbers "Tides of Hope" and "Family of Grace" are terrific for personal and corporate worship, backed with retro synths and strong hooks. Slower songs, such as "One Desire" and "I See My Jesus" foster sweet moments of closeness to Christ, aided by the heartfelt vocal performances of Brandon Cotten and Abe Smith.
Too often, modern worship focuses exclusively on "I will praise You" and "we love you, Jesus" lyrics. While those exist on this album, they work well because they are surrounded by songwriting that is doctrinally sound and Gospel centered. A perfect example is the beautifully penned title track which supplements a chorus of "Hallelujah, we exalt You" with reasons why; "His word it goes forth unhindered, untamed / He calls out the sons and daughters by name / and on a white stone a new name will be writ / to recall the grace shown and to never forget." This song is a lyrical standout, but the songwriting throughout the album is fairly solid, though not completely devoid of overused Christian phrases.
At 81 minutes running time, Our God & Our King can be a lot to listen to in one sitting, but there are no weak tracks here. If your church is searching for new praise tunes, this is a great album to pick up. If you are just looking for a fresh worship album for your own quiet time, check out the stellar songs "Tides of Hope" and "Our God & Our King" to help inform your purchase.
- Review date: 4/20/15, written by
Christopher Smith
of Jesusfreakhideout.com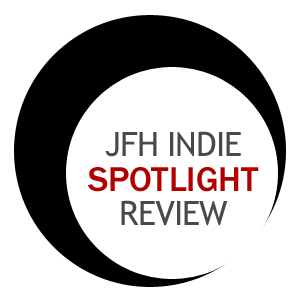 Record Label:
None

Album length:
14 tracks: 81 minutes 37 seconds

Street Date:
April 27, 2015

Download It:
iTunes
The Beauty of Your Love (Ben Ghormley) (4:55)
Family of Grace (Wesley Lewis) (4:36)
Thankful (Hannah Reeves) (4:06)
Glorious Surrender (Ben Ghormley) (6:20)
One Desire (Brandon Cotten) (6:10)
Holy, Holy, Holy (Ethan Woods) (4:24)
I See My Jesus (Abe Smith) (7:09)
Radiance of Love (Heather Hoyt) (5:35)
Tides of Hope (Christian Ichter) (4:25)
All I Want (Hannah Reeves) (5:19)
When I Was Lost (Seth Flood) (8:12)
Oh How Beautiful (Brandon & Rebecca Shatswell) (6:36)
The One My Heart Loves (Tracy Robbins) (6:58)
Our God & Our King (Seth Flood) (6:46)