The War Within is an indie worship band whose name has a deep meaning. After being saved at 18, addiction and depression took hold of John Harter and he ran away from God. After years and multiple near-death experiences, John, through the help of family, doctors, and a pastor, came back to God. The group's name references the war we have within each one of us to serve God or to serve ourselves. It's a reference to Paul's writings in Romans 7. It's breaking down of the walls that say Christians shouldn't struggle. Too many times, believers are made to feel as if they are doing something wrong if they suffer from depression or mental illness, but The War Within seeks to bring these issues into the open and deal with them head-on with those struggling.
While the group has been releasing covers of popular worship songs, as well as a couple originals, through their YouTube, Spotify, and Apple Music pages, "Out of the Grave" is their latest original single. The song is certainly worshipful, but musically has more of a pop vibe than the standard CCM worship approach. Musically, the song features some keys, programmed/electronic drums, some light guitar, and bass. The lyrics present focus on the mission of the band. They sing, "I was barely surviving; sinking beneath the waves. You called me by name; roaring upon the wind," in the pre-chorus. The lyrics reference the struggles we all have, but go on to offer Jesus as the solution to bring us out of our personal graves. The lyrics pull a nice line of referencing the darkness and light. They give hope in Christ, but also don't offer a fantasy world where everything is perfect. This may be referenced best in the second verse: "When nothing stays the same; my God has never changed and he holds me; Heartbroken, bruised, and torn, but in Jesus name reborn; in Jesus name reborn." There is freedom found in Jesus and what he has done for us, but struggles will still come. This song is a great reminder of that, but also a great reminder that Jesus is there to hold us and comfort us during the tough times and the great times.
The War Within has a great mission that needs to be more widely recognized. Christians struggle with depression. Christians can have mental illness. Christians can fall back into old habits. We shouldn't pretend that this stuff doesn't exist. Instead, we should approach it head-on like John Harter and The War Within. These aren't things to be embarrassed about, but things that we need comfort from. As a person who has family members with depression who have suffered greatly because they feel there is something wrong with them--since they are a Christian and "shouldn't be depressed"--this is a breath of fresh air. Let's air the darker parts of our lives, repent of our sins, and move forward with healing through Jesus. If you need that kind of message, or just enjoy a good pop or worship song, "Out of My Grave" is a song that you should hear. I look forward to seeing this group's mission grow and what God can do through them.
- Review date: 5/12/20, written by
Michael Weaver
of Jesusfreakhideout.com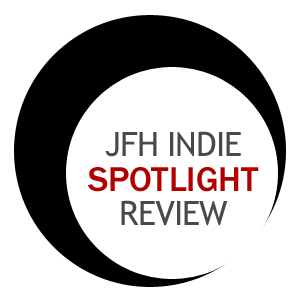 Record Label:
16:33 Creative

Album length:
2 tracks: 11 minutes, 22 seconds

Street Date:
June 5, 2020

Buy It:
iTunes

Buy It:
AmazonMP3
Out of My Grave (6:37)
Out of My Grave (Radio Edit) (4:45)