Christian music fans of the 1990's will probably remember a CCM staple electronic pop group called Code of Ethics. From their hit single "Something Real" to the career highlight album Arms Around The World, Code of Ethics had made an impression on Christian music listeners, so naturally, as an avid CCM listener in the 90's myself, you can imagine this reviewer would be especially interested in the news of COE's frontman Barry Blaze resurfacing in 2007 with his first solo project.
Upon COE's demise (or more appropriately, hibernation), Blaze found himself helping start a music ministry at Chets Creek Church in Jacksonville FL in 2001, which pulled the singer/songwriter off the road for awhile. However, a serious motorcycle accident in 2004 changed his life and direction drastically. He soon found himself undergoing a series of operations to restore lost portions of his eyesight and hearing, only for him to still have to sustain significant permanent damage to this day. Out of the immense trial that this brought on for Blaze, his debut release Patiently Waiting was born.
As a departure from his usual electronic synth pop ways, Blaze presents Patiently Waiting in a very contemporary pop/rock worship fashion. While the industry is bombarded with worship project after worship project almost weekly, Blaze manages to inject plenty of life and passion into Patiently Waiting to make it stand out from the rest. Most noticeably may be Barry's strong vocal stylings and the quality self-production. Blaze also performs all the instruments on the record himself, save for the drums and percussion (the former is mostly performed by none other than Code alumnus Rick Brainer). There are moments on Patiently Waiting that may feel a tad dated or even lean a bit too much towards the pop side for its own good, but it's tracks like "Living In Me," where Blaze successfully layers his vocals for some great harmony, or the catchy title track, which is a much more personal and stripped down acoustic offering, where the album really starts to shine. It's actually in these more intimate moments where Blaze finds his strength, showcasing his vocal capabilities as well. The Patiently Waiting record packaging also comes with a letter inside from Barry telling of the accident and what inspired this project which helps add to the experience of this record.
Among the aforementioned highlights include "You Are," "Unsatisfied," "I Will Sing," and "Oh Lord." The only song that feels a bit misplaced is the quirky "Dear John," which is an upbeat-pop look at the rapture from the eyes of someone left behind. While a couple songs may go a bit over the top, like "One Desire" for example, Blaze balances it out quickly by dropping a much more grounded highlight like "I Will Sing" or its follow-up, "Oh Lord" (which, incidentally, both bear characteristics that could almost pass them off as Code of Ethics ballads). To close the project, Blaze offers up a worthy cover of the classic "I Surrender All" with a hint of COE also mixed in, but never strays from the vibe of Patiently Waiting.
Although Barry Blaze's first solo project is far from perfect, there's plenty for worship fans and even listeners of Blaze's previous work, to enjoy. Patiently Waiting also doubles as a nice appetizer as we await the release of an all-new Code Of Ethics album this summer, but even after the return of Barry's flagship venture, here's to hoping he will continue to pursue the worship genre through his solo projects because there's enough promise displayed within this record's eleven tracks to warrant anticipation for more.
- Review date: 5/8/08, written by
John DiBiase
of Jesusfreakhideout.com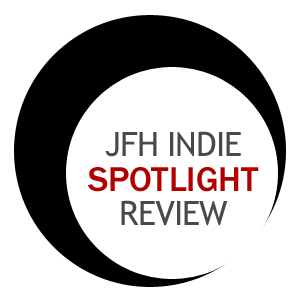 Record Label:
None

Album length:
12 tracks: 41 minutes, 12 seconds

Street Date:
July 18, 2007

Website:
Official Site

Buy It:
iTunes Music Store
Be Exalted
Living In Me
Unsatisified
Patiently Waiting
Beautiful Lamb
You Are
Dear John
One Desire
I Will Sing
Oh Lord
I Surrender
Message (Bonus Track)