Although it has already been an incredible year for her, Nashville-based singer/songwriter Lauren Strahm (stage name
Fleurie
) has dropped a pleasant little surprise for her listeners. Almost as if a sticky note,
Portals: The B-Sides
has now been tacked on to the end of 2019. With four tracks clocking in at a little over 13 minutes, this EP is a short-yet-sweet offering, serving as a follow-up to 2018's album,
Portals
.
Kicking off the project is the (mostly) instrumental track, "Falling Up." This atmospheric setup features a soft and reflective ambiance, leading smoothly towards the second track, "Sway." This piece contains an excellent house-like background vibe, giving way for Fleurie's voice to sharply cut through with a beautiful melody and exceptional lyrics: "High above the earth I'll sway with you / dancing on the dance floor of our youth / high up in the clouds where no one can see / you are holding me like I want to be / sway with me in the dark / we could be who we are from afar."
The third track, "Under Your Spell," brings a touch of a folk vibe, much in line with Fleurie's earliest roots. It offers a catchy melody and creative lyrics ("I put your love on / on my radio / I felt that love drug / rippin' through my soul / now I know I've got to get out from under your spell / so I took my love and said "watch out, here I come" / I took my love / and left you with my gun").
The final piece, "R U O.K.?," boasts a hefty dose of synth and vocal digitization. While taking this sort of artistic approach has its merits, it can also bring several drawbacks. Chief among them is the jarring distraction from the hauntingly insightful lyrics ("Green grass where'd you go / can't find Geronimo / fell on a dagger, but it's all my own / fell on some thorns from seeds I've sown / and the curse is high") and the core melody. Nevertheless, it remains an excellent track to close out the project.
While it is difficult to suggest an EP of b-sides as a starting point for almost any artist, Portals: The B-Sides is a solid (albeit brief) taste of Fleurie's versatility and more recent solo offerings. While listeners who felt more in-sync with Love and War or Gloria Regali may not be as enamored with this latest offering, those who enjoyed Portals will feel right at home with this extension.
- Review date: 12/12/19, written by
David Craft
of Jesusfreakhideout.com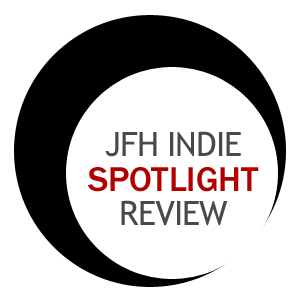 Record Label:
Indie Vision Music

Album length:
4 tracks: 13 minutes, 30 seconds

Street Date:
November 5, 2019

Buy It:
iTunes

Buy It:
AmazonMP3
Falling Up (1:35)
Sway (3:29)
Under Your Spell (2:31)
R U O.K.? (5:55)