Adam Wright and company are from Cahaba Park Church in Birmingham, Alabama, and they return with their follow up to their full-length debut,
Psalm Songs, Vol. 1
, with
Psalm Songs, Vol. 2
. Known by their collective moniker,
The Corner Room
, this second volume again treats the listener to fresh acoustically driven Psalms taken directly from the English Standard Version of the Bible.
One song highlight is the second track, "Psalm 46," which has a beautiful blend of male/female harmonies set to a flowing piano-led melody. In fact, one of the strong points of the entire album is the well-executed harmonies throughout the track list. This serves the listener well as it makes for a great individual listen, but in addition, makes the songs very appropriate for a corporate worship setting. Banjo plucks standout in "Psalm 63," as a chorus of voices joyously declare, "Because Your steadfast love is better than life/My lips will praise You/So I will bless You as long as I live/In Your name I will lift up my hands."
This reviewer's favorite song overall is "Psalm 67," which is female led with very tight complementary backing vocals. Light percussion and acoustic guitar drive the song forward as the refrain from verse five of the chapter proclaims, "Let the peoples praise You, O God/Let all the peoples praise You!" The feel and sound of this song hearken back to the 1997 self-titled album by the band Caedmon's Call, as well as the 2008 Scripture-based compilation album, Glory Revealed, helmed by Mac Powell (of Third Day) and speaker/writer David Nassar.
Psalm Songs Vol. 2 is another great release from The Corner Room, good for both individual worship time, and/or a gathering of believers for corporate celebration. Also, what a great way to learn, meditate on, and memorize Scripture! This reviewer plans to use it as a way to teach his children Scripture, and it is mellow enough to double as bedtime songs. This one is highly recommended for fans of Scripture songs, Caedmon's Call, the Glory Revealed albums, or just plain excellent acoustic worship music.
- Review date: 6/19/18, written by
Josh Balogh
of Jesusfreakhideout.com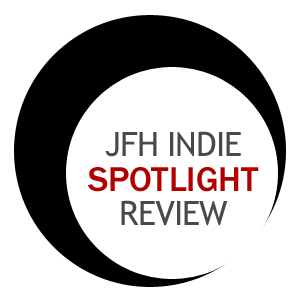 Record Label:
None

Album length:
10 tracks: 35 minutes, 42 seconds

Street Date:
May 18, 2018

Buy It:
iTunes

Buy It:
AmazonMP3

Buy It:
CDBaby
Psalm 100 (3:29)
Psalm 46 (4:26)
Psalm 12 (3:27)
Psalm 63 (3:25)
Psalm 119:33-40 (2:59)
Psalm 67 (3:10)
Psalm 139:1-6 (2:15)
Psalm 139:7-16 (4:45)
Psalm 139:17-24 (3:56)
Psalm 16 (3:50)