The latest artist to join the small ranks of the Humble Beast family is the hip hop group Alert. The group was formed by Boogalu (emcee) and Moral One (drums). After playing solo shows and with other groups, they formed Alert, with Dan "Boom" Jones on bass and AJ Alvarez playing guitar. They released an independent album called Indian Colors in 2010, and for their Humble Beast debut, they're dropping a five-track joint called Red Opus .45 EP.
Alert's influences range all across the board, but the artists they really remind me of mostly are groups like The Roots and 4th Avenue Jones. The fact that they use real instruments during the recording process, which give it an outstanding organic feel, is the biggest reason those artists are brought to mind. The musicians in Alert sound very professional, and they also give the music a true hip hop feel. Some hip hop crews attempt the live instrument aspect without actually successfully pulling it off. But Alert knows what they're doing, and every moment of their playing sounds great. Boogalu is also a very skilled emcee who can definitely hang with Ahmad (4th Avenue Jones) or Thought (The Roots). He's quick-witted and versatile, and he uses his gift to consistently drop knowledge on us when he's speaking.
Red Opus .45 is five tracks long, with the middle track, "Red Flection," being an interlude. All the songs are good, but I would have to say that "Red Vapors" and "Red Spade" are my favorite tracks. The other songs are just as good, but for some reason these two stick out to me a lot more. "Red Vapors" features a guest verse from fellow Humble Beast emcee, Propaganda. In addition to Boogalu's hard-hitting lyrics, an added verse from the impeccable Propaganda makes for an obvious highlight. Not to mention, his flow also works really well in conjunction with the band. This song, as well as the other three, are very street-smart - in both sound and message. They have a heart to reach the lost that live in the harder parts of the city, as evidenced in the opening track, "All I See Is Red."
Alert is pure hip hop talent. It's obvious from the very start of the EP that the musicians are extremely skilled, and that Boogalu's rhymes are air-tight. All the years they've spent in the game has done a lot for them. Four songs of solid hip hop make up the Red Opus .45 EP, making it a must-have for fans of the genre. And guess what - it's a free download, just like every album from Humble Beast artists. Go give it a listen, or buy it on iTunes if you'd prefer to support them. It's definitely worth it. They're planning to have a full-length album for us sometime in 2011, and I'm expecting brilliance.
- Review date: 4/10/11, written by
Scott Fryberger
for Jesusfreakhideout.com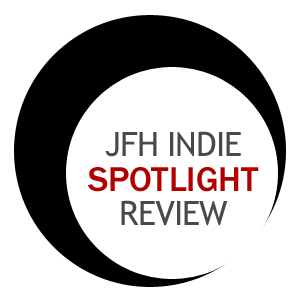 Record Label:
Humble Beast

Album length:
5 tracks: 21 minutes, 42 seconds

Street Date:
April 5, 2011

Buy It:
iTunes

Free Download:
HumbleBeast.com
All I See Is Red (ft. Catalina Bellizzi)
Red Vapors (ft. Propaganda)
Red Flection
Red Dawning
Red Spade