The value of memorizing scripture at a young age cannot be overstated, and singing is the perfect medium to achieve it. I vividly remember my mother teaching my siblings and I passages of the Bible she set to melodies, that to this day continually swirl around in my mind. Alabama's The Corner Room (the brainchild of Adam Wright) use their southern back-porch musical approach as the backdrop to word-for-word portions of scripture (from the English Standard Version). Their previous albums focused on the Psalms, the "Love Chapter" (1 Corinthians 13), and Christ's passion (Isaiah 53), but with Remember and Proclaim, they are focusing on scripture memory for little ones. Many of the selections are famous bible verses, and while there's not necessarily a central theme throughout the album, the passages and topics chosen are ones critical for kids' formative years, including union with Christ ("Galatians 2:20"), confidence in God's love ("Romans 8:38-39"), and Christ's return ("Revelation 22:20-21").
The music is mostly country-tinged soft rock, reminiscent of Lady Antebellum, Nickel Creek, and fellow psalmists Shane & Shane. I would describe this album as "mature children's music." Mature because the sonics are top-notch and pleasing to the ear, and children's because the melodies are simple and repeated, allowing for easy memorization. To be honest, there is nothing wholly "kiddy" about the music presented here, minus the track "Isaiah 41:10" that is solely sung by a young'n, and some interspersed Bible verses read by children. Make no mistake, this is not cheesy kids music that will make you go bonkers if you hear it one more time (looking at you, Frozen). Parents will enjoy these songs as much (or perhaps more) than their children will, while also gaining the advantage of retaining these scriptures by osmosis. I especially enjoyed the more upbeat numbers, such as the big-band style of "James 1:2-5" (a fitting style for the passage at hand -- "count it all joy"), along with the hoedown-ready "1 John 5:3-5." Perhaps a few more of these rambunctious numbers would have been preferred, as the album does seem to venture more into lullaby territory as it progresses, possibly losing the ever-waning attention span of younger children. This is a minor quibble though, as the mature sound of the album keeps it suitable for kids all the way up to teenage years.
It seems The Corner Room has reached the pinnacle of writing catchy scripture songs. After the first few listens, I was already singing along as the flow between music and verbatim scripture is well-executed and easy to follow. The music is mature, yet fun and inviting enough for kids of all ages to latch onto and enjoy. All said and done, Remember And Proclaim is a must for any parent seeking ways to engrain the Bible into their children - or frankly any parent looking to have scripture, instead of Frozen songs, stuck in their heads.
- Review date: 8/11/20, written by
Joel Zaloum
of Jesusfreakhideout.com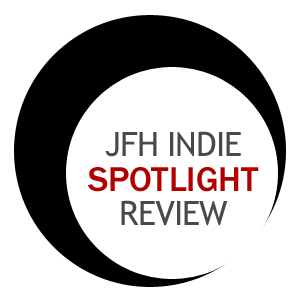 Record Label:
None

Album length:
10 tracks

Street Date:
July 24, 2020

Buy It:
iTunes

Buy It:
AmazonMP3
Psalm 106:1 (English Standard Version) (1:58)
1 John 5:3-5 (English Standard Version) (2:37)
Isaiah 9:6-7 (English Standard Version) (3:10)
Isaiah 41:10 (English Standard Version) (1:52)
Galatians 2:20 (English Standard Version) (3:00)
James 1:2-5 (English Standard Version) (2:31)
2 Corinthians 5:17 (English Standard Version) (2:39)
Zechariah 9:9 (English Standard Version) (2:53)
Romans 8:38-39 (English Standard Version) (2:47)
Revelation 22:20-21 (English Standard Version) (2:33)