It's rare to come across an artist that blends country and worship music very well. Note that I'm not referencing Southern Gospel - that's a genre and breed of artist all its own. Indie artist
PJ Anderson
has clearly attempted to blend the two genres on his latest release,
Rise
. The question is; does it have a lasting and positive impact?
The album opens with the title track and it carries elements that many contemporary artists would resonate with. Musically, it resembles something Matt Maher or 4HIM would record. The twang in Anderson's voice is not overly thick, so it makes the song feel very approachable. Songs like "Beautiful Mess" and "In Your Name We Rise" carry this same sound; all three of these tracks could easily be heard on CCM radio stations.
Anderson's softer songs are his true forte. "Grace is Hope" is a beautiful song that sings the truth of Christ's grace, giving the believer hope. "If We Knew Your Love" is a beautiful story-driven track that reflects on how Christ's love should change our lives. Without a doubt the strongest track is Anderson's rendition of "Amazing Grace," or as he calls it "Your Grace is Amazing." Not only does it give the song a full bluegrass treatment, it also features the excellent vocals of Natalie LaRue. Worship leaders looking to change it up a little bit the next time their congregation sings the legendary hymn will be pleased.
The album concludes with the contemplative "To See Your Glory." Musically, it's very ambient and thoughtful. As Anderson sings, "We need your mercy, we're all unworthy, so let your glory fall on us," it reminds the listener that it is only by God's grace that we are saved. It's a great way to bring the album to a close.
Overall, PJ Anderson has given listeners a strong release. However, it would be misleading to say that it could draw all crowds; some may be put off by the country sound while others will find it palatable. Regardless, Mr. Anderson's sound is very easy to listen to and it would be surprising to not see his career catapult with this album. Good job, PJ Anderson, your album surely has risen to the occasion. Pun completely intended.
- Review date: 9/18/14, written by
Ryan Barbee
of Jesusfreakhideout.com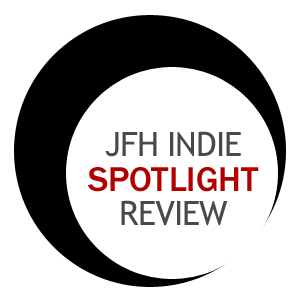 Record Label:
None

Album length:
10 tracks

Street Date:
October 7, 2014

Buy It:
iTunes
Rise (3:31)
Come Alive (3:31)
Grace Is Hope (4:41)
Calm My Heart (4:00)
No Rebel Rise (3:48)
Your Grace Is Amazing (feat. Natalie LaRue) (4:24)
Beautiful Mess (3:42)
If We Knew Your Love (3:40)
In Your Name We Rise (4:08)
To See Your Glory (4:59)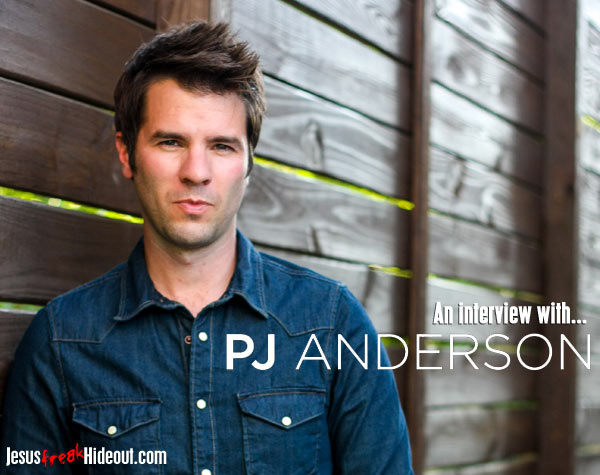 Jesus freak Hideout (Ryan Barbee): What's the story behind the album?
PJ Anderson: RISE was born out of a commitment to write a song per week for a year. I would write songs, make a video and post them on YouTube, Facebook, etc, every week. Soon after moving to Nashville a little over 2 years ago, I realized something. That if you want to be a songwriter in Nashville...you have to write songs, all of the time! Just like a car salesman sells cars every day and a mailman delivers mail every day, a songwriter has to write all of the time. So, I started this discipline of writing and so far I have recorded 2 albums of those songs: Let Your Light Shine in 2013 and now RISE.

These songs are my faith journey. They are songs of redemption, songs of thankfulness, songs of dark seasons and seasons of light. They are songs that call upon us to RISE up and stand for what's right in the world. I would say this is the most "complete" album of my 4 studio albums. It brought about new challenges and skills into my life as a musician. Like I said, I committed to writing a song per week. But, sometimes those songs needed to be re-written or edited to perfect them for the album. I really wanted this album to be different than my others. Not that there's anything wrong with the others, I just wanted to push myself as a musician and writer. I wanted to bring in different styles and sounds. And we were able to accomplish that goal with the talented musicians and friends that played on this album. It is also the first album that I've ever had co-writes on. I wrote with some amazing songwriters including: Britt Edwards, Kip Fox and Brian Harvey.

RISE is also the most complete because its the first album that I had a theme in mind as I was writing the songs. Early on in the writing process, a common theme kept popping up, this theme of RISE; Rising to God's call to love and serve; Rising as a unified body of Christ to stand for life and hope. And that guided the songs into a personal direction that will hopefully allow for the listener and worshiper to enter into a personal space with the Lord.

RISE was a true collaboration. Each musician brought their ideas and talents to the table and everyone was free to share their input. We were usually all in the studio together, working as a unified front, agreeing/disagreeing, helping each other. Each of us wanted this to be a powerful record and the opportunity to work together with such amazing musicians definitely made that possible.

The main message I want to convey in my music is hope. Jesus is our hope! He is our grace. There is no sin that is greater than the grace He gives to us to conquer that sin. There is a great sense of hopelessness at times in our world. I was at a retreat where 3 witness talks in a row by 3 high school girls were all attempted suicide stories. That broke my heart! It wrecked me! That emptiness, that brokenness says there is no hope and that is the biggest lie of our generation. There is ALWAYS hope. And my goal and prayer is to make sure those that I minister with truly realize that. I want everyone to realize that "God loves you" isn't some cheesy thing your youth minister says, but that it's truth. He loves us so much that He has given and continues to give us everything. And we are called to give Him our everything. And that no matter how dark things get, how broken we are, God doesn't love us any less. One of the songs from RISE called Grace Is Hope says, "No sin is more hopeless than my Savior has grace. My Savior is grace." There is no sin, no brokenness, no pain that is too great for God to conquer. He is our grace. He is our hope. He is our home.
JFH (Ryan): No joke, I loved your rendition of "Amazing Grace" or more appropriately "Your Grace is Amazing." How did you get hooked up with Natalie LaRue singing on the track?
PJ: Thanks man! I am so honored that Natalie sang on 3 tracks: "Your Grace Is Amazing," "Calm My Heart" and "Grace Is Hope." She has such richness and beauty in her voice. Her unique tone and her authentic delivery truly brings passion and life to the songs. You can tell she is praying these songs, not just singing. Having her on the album is a true blessing. Soon after moving to Nashville, we were invited by some good friends of ours to a Bible study group. The group gets together for time of prayer, relationships and growing in faith, everyone brings their kiddos, we share a meal together, talk, pray and praise the Lord. There are so many extremely talented musicians in this group. Natalie and her husband are the glue, one of the families that hosts and keeps this group together. My wife, Rachel, and I always noticed and talked about how beautiful Natalie's voice is. One night after group, Rachel said, "You should ask Natalie to sing on the album." So, I did and Natalie said yes! Thanks to my wife, Natalie is on RISE. Wives are always right!
JFH (Ryan): Having read a little bit about you, could you share with our readers your story of how you got involved with worship music?
PJ: God was laying seeds to write and pursue music for a long time, but I wasn't always listening. I was actually the kid who got in trouble with my Mom for not singing at Mass! I started playing guitar when I was in 5th grade where I learned from a nun, Sister Charita. I played from 5-8 grade but stopped playing in high school and focused on playing basketball. I thought I was going to be in the NBA. I'm not exactly built for the NBA, but I thought I was! I picked the guitar back up in college and started writing songs then. Many of my first songs came while I was studying abroad in Rome. I didn't start out exclusively writing worship music, but God was always a part of my music and my inner message. I have now found a musical home in writing worship songs that lead the listener, the worshipper, into a close, personal space with our loving God. I find it a powerful way to share in faith.

I was a Youth MInister for 6 years and had sort of put music on the back burner. I played at youth group and was in bands, but wasn't actively pursuing a career in music. I was a part of my church's worship band and learned a tremendous amount from the worship leader. Through watching him, I learned how to truly lead a congregation into prayer, not simply sing songs. As some doors in youth ministry closed, the Lord opened many doors in music, especially in Nashville. God made it obvious that my time as a Youth Minister at one church was done, but that He wanted me sharing music with many people across the country, if that makes sense. So, I now joke that I get to be like the uncle that comes in and riles up the kids before they go to bed. I'm now the traveling "Youth Minister" who comes in plays music, shares stories and talks and then I go home! No paperwork here! I am thankful for where God has led me. The path wasn't always easy, but he equipped me with the faith, inspiration and relationships to create an album that will lead others to closer to Him.
JFH (Ryan): The quality of the album is excellent, who all was involved in the recording process?
PJ: I had the honor of working with some amazing musicians on RISE. The relationships that I've built in 2 years of living in Nashville have humbled me. I get to work with super talented musicians and great friends who challenge me to be both a better musician and man of faith! RISE was produced by Britt Edwards (The Swift). It was recorded at Center Street Recording Studios in Old Hickory, TN. This is my 2nd album with Center Street and I just love working with them. They are so talented at what they do and they are just quality people. And it's also nice to be in a Christian atmosphere while recording.

The amazing musicians who shared their talents on RISE are:
Richard Scott - Drums (Matt Maher, Francesca Battistelli, Addison Road)
Daniel Ornellas - Bass (Tree63, Tenth Avenue North, Gungor, Matt Maher, Brenton Brown)
Britt Edwards - Keys & Frosting (The Swift)
John Bertucci - Guitars (Ike Ndolo)
Natalie LaRue - Vocals (LaRue)
Shawn Williams - Violin (Martina McBride)
James Rosenbloom - Cello, Banjo, Mandolin
Jason Eskridge - Vocals
Nickie Conley - Vocals
JFH (Ryan): Where do you hope to be with your music career in the next 5 years?
PJ: Songwriting, creating music and leading worship will always be a part of my life. I love what I am blessed to called work. I travel the country playing music and take care of our 2 beautiful kids and call that work! Living in Nashville, I've realized what a privilege it is to be able to do this. There are so many talented musicians out there and I feel lucky! I would not be able to do this without the support of my wife. She has supported me and help me every step of the way, honestly!

Currently, I play a lot of youth conferences, church concerts and retreats and I love it! In the next 5 years, I would like to just have a broader audience in addition to the current listeners. As an artist, you always want more people to be able to share in what you've created. So, I would like to take my music to the next level and get an opening slot on a national tour as well as on the radio. That being said, I never want to lose sight of the ministry that I get to be a part of. I always want to remain ministering at youth events and conferences. As I said, it's a true blessing and I love getting to interact with some many faithful people across the country.
JFH (Ryan): Who are some of your biggest influences (musically and spiritually)?
PJ: Musically, I have looked up to Matt Maher as a songwriter for a long time. He has such a quality to his lyrics that helps the worshipper connect with the Lord in a real way. I grew up listening to The Beatles and classic rock, so there is some influence there. I also love Nickel Creek, Tenth Avenue North, Hillsong United, All Sons & Daughters, John Mayer, and a songwriter named Stephen Kellogg

Spiritually, my Mom & Dad have raised me to always keep your faith close. No matter how dark things get at times, your faith will give us strength in the Lord. I'm forever thankful to them for instilling a strong faith in me. Also, Pope John Paul II is a hero of mine. He did so much for the world, not just for Catholics. He conquered barriers of faith and morals on so many levels. I actually met him when I was 15. He called me a good boy and I used that against my parents for the rest of my life every time I got in trouble! It never worked!
JFH (Ryan): I asked this question recently and I think it would be appropriate to ask you: If you could have a 24-hour party with anyone in the entire world, who would be the top five people on your guest list? Also, what food and beverages would you serve to your guests? Andů would people have glow sticks or sparklers given to them when they entered the door?
PJ: 1. My wife, Rachel - She is the love of my life. She will always be the first person on any guest list of mine! :)
2. Pope Francis - What an inspiration to people of all faiths on how to live as Christ. He has no fear and continues to inspire and impress all of us with how generous he is with his joy and love. Oh and he kissed my children! Yep, we were in Rome last April and we were in the right place at the right time! Here's a video of him kissing our kiddos: Pope Kissing PJ's Kiddos
3. Ingrid Michaelson - Such a talented, interesting musician and she would bring the comedic element to the party. Just hilarious!!!
4. Matt Maher - As I said, I've always looked up to Matt Maher. Although we run in some of the same circles in Nashville (in no way equating myself), I still look up to his songwriting talents and his faith.
5. Simon Baker - This dude just seems so cool to hang out with. He is from a show called The Mentalist.
6. Sir Paul McCartney - I know there's only supposed to be 5 guests, but he's Sir Paul McCartney. That is qualification enough for a 6th guest!

I would go full on Italian for food. Appetizers of caprese salad with buffalo mozzerella and tomatoes. The main dish would be Italian (Neopolitan) style thin crust pizza! I'm talking the wood fired oven type that's super thin and delicious! It must be the food of the heavens! Drinks are tough. You never know what people like, so a choices of Sweet Tea, Water, Mexican Cokes (that real sugar cane!).

Sparklers. Yes. Sparklers!