Songwriting is no easy art and each songwriter is intrinsically unique, as are all artists. Granted, some contemporary writers are as gifted as a paint-by-numbers set, mimicking the success of others and pretending they had something to do with it. The watermark of a good songwriter is their ability to communicate emotions, convictions and beliefs in an unconventional yet relatable manner. That's what makes indie artist
Danny Hallis
' latest release,
Rogue
, such a treat.
The album opens with the acoustic driven title track and clearly paints the picture of the reliance on God rather than self. Musically, the song has a driving quality but is tempered with lighter vocals. Lyrically, the introspectiveness of the artist is on display as Hallis sings, "I wrote my crimes in permanent ink, and in my head I'd run like I was haunted in a dream. I searched for an artist who'd make beauty from a fall." Continuing down the acoustic route is "Breathing." If the opener was a song of realizing the reliance we need to have upon the Lord, this track is one of thankfulness.
Switching gears slightly is the somewhat synth-led, "Heart & Head." The song seems to walk a line of disconnecting and reconnecting, trying to reconcile reality and falsehood. Lyrically, the song feels a little vague, but that might be the point. "Awake" brings back some solidity with some confidence in who he is. The music is upbeat and hopeful with words that reflect that same sentiment.
Concluding the album is the somewhat Irish-folk inspired "Whole." It's a perfect ending with well accented instrumentation. The overwhelming theme of dependence on God is clearly stated as Hallis sings, "I've got my hands raised in surrender, apart from you I'd lost control. When I'm with you I am free, when I'm in your arms, that's where I'm whole." It's a fantastic way to wrap up a completely thoughtful album.
Overall, Danny Hallis is a good artist on the path to make a name for himself. The only thing that may hold up some listeners is that the songs don't seem to differ too much from each other. However, it is a cohesive album with music that is easy to listen to with artistically expressive lyrics. Plus, admirers of mid-to-late 90's vocalists may find a welcome treat with Hallis' softer tone. Without a doubt, this a very well-written, well-produced and well-executed album - a solid pop release with strong lyrics. Well done, Danny Hallis; we look forward to hearing from you again.
- Review date: 4/13/16, written by
Ryan Barbee
of Jesusfreakhideout.com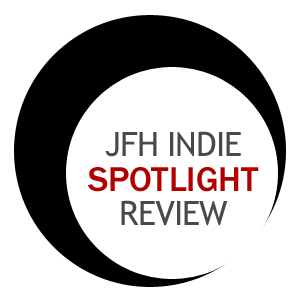 Record Label:
None

Album length:
5 tracks: 19 minutes, 34 seconds

Street Date:
April 22, 2016

Buy It:
iTunes
Rogue
Breathing
Heart & Head
Awake
Whole