Philip Shibata makes a low-key full-length entry into the music industry with his eleven-song album, titled Sun/Moon. Though new to the solo gig, Shibata is no novice to the music industry as the former guitarist of the now-defunct UK worship band Rivers and Robots. Of Japanese-Canadian heritage, and living in Manchester UK, Philip speaks English, Japanese, and German, showcasing an impressive versatility. Likewise, his music is also varied, encompassing a wide array of sounds anchored in R&B, like neo-soul, city pop, j-pop, chill-hop, and lo-fi. Helping tie these sounds together with a cohesive thread gets a big assist from fellow River's & Robots band member Jonathan Ogden on production.
This album is all grooves, and although the entire thing is well-crafted, the biggest highlights came from the latter half of the album, beginning with the previously released single, "Drifting." Lauren Horii duets, pairing his suave confidence sung in English with her sweet vocal lilt response in Japanese, shining a great push-pull tension as he sings, "I won't back down til' I have you in my arms." Ultimately, it's my pick for the overall best tune on the album. The next song of note, "Eyes on You," features a guest spot from Montell Fish, who also gets a co-write. Gliding along with a lo-fi beat carrying the tune forward, they take turns crooning "we're walking the walk to your heart," which could be directed to God or a significant other. Either way, it's a close second to "Drifting" for the album's highest moment. Lastly, nearing the end of the album at track ten, "Sad World" is short, sweet, and another standout, featuring female vocals from artist Earlybird.
While the main drawback to this particular style is the predominant volume lends to some of the songs sounding too similar, Shibata wisely trends toward three and a half minutes or less on each track to keep this from becoming a glaring issue. Further music releases could benefit from the shortform EP of 5-6 songs at a time, or perhaps a greater variety of tempo and tone moving beyond the even-keeled and chill delivery utilized here.
Sun/Moon is an album for fans of Young Oceans, Rivers & Robots, and Jonathan Ogden's solo album, 24. If ever there was a "mood" record, this is it, and this reviewer found it best as background music to activities like driving, a quiet late night, or candle-lit reading. This is in no way a knock or criticism, but certainly worth noting that it's not an album best suited for waking you up or for active pursuits. However, like the previously mentioned artists, the reward comes when repeat listens move the songs from the background to the conscious as a gentle nuance catches your attention. This could come in the form of a subtle melody shift, guitar lick, piano fill, or a lo-fi beat. All in all, Sun/Moon is an unassuming, though ultimately rewarding, listen, with several highlights worthy of addition to your playlist. Philip Shibata is off to a good start, and I hope we continue to hear more of his ambient vibes.
- Review date: 2/6/21, written by
Josh Balogh
of Jesusfreakhideout.com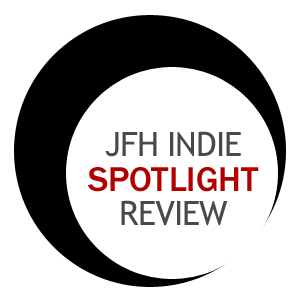 Record Label:
None

Album length:
11 tracks

Street Date:
February 12, 2021
Getting Over
Boy
Sun/Moon
Drifting
Carry On
Saikai
Blind Spot
Eyes on You
Sad World
Sweet n Bitter
For Nothin