Pop rock band
Boiling Point
has been on its grind for the better part of a decade, debuting in 2010. Seven years later, the members have grown and gained some greater insight as to the band's identity with each new release. This year, their aim was to take only a handful of their stronger songs and create an EP;
Take Courage
is that EP, and it's a solid offering.
Take Courage gets off to a good start with "In It To Win It." Though the titular phrase is a little too cliche to be meaningful, the song is an energetic rock track with enough pop influence to stay accessible. The same can be said for "Won't Let Go," though the rock sound is turned down a bit more (something that we see for the rest of the EP, as each song is less rock than the previous song, with one exception at the end). Focusing on enduring through trials and clinging to God through the tough times, "Won't Let Go" would make a terrific Christian radio single, alongside the following track, "Run." The style shifts quite a bit for this song, with a some piano, electronic drums, and synth, though it doesn't completely toss out the organic instrumentation, as the hook keeps some of the pop rock element.
"Once Again" is the perhaps the most personal song on the EP. A softer ballad, the song shows the vulnerable side of Boiling Point, asking God if He's sure that He loves us, despite our sin and failures ("Are You sure it's me You're after? Are You sure, 'cause I'm so far from You, are You sure it was me You wanted? You tell me that You do"). I could definitely come back to this song as a source of encouragement when I'm having a dark day. The final original song is the perfect answer to "Once Again," cementing Boiling Point's belief in the unending love of Jesus with "To the End." Borrowing elements of Hillsong United and Jeremy Camp, it serves as a terrific ending. Of course, I use "ending" loosely, as there is one more track, which feels more like a bonus track. I didn't expect a cover song going into this EP, but Boiling Point tackles a classic Foo Fighters song called "My Hero." I never knew who, if anyone specific, Dave Grohl was singing about in "My Hero," nor do I know who, if anyone, Boiling Point had in mind (whether they're singing the traditional lyrics or mixing it up with the genders and saying "There goes my hero, what her as she goes"), but this is a solid cover nonetheless. Grohl's vocals are hard to match, and this version doesn't have quite the intensity of the original, but it was an appreciated effort, and a nice surprise.
It's very satisfying to follow a band's journey and see them improve time after time. Perhaps their strongest effort to date, Take Courage showcases quite the potential for Boiling Point. Though I would personally love to hear them take on more rock songs in the future, they have a firm grasp on what seems to be their signature sound. A record deal and the right promotion could make Boiling Point a household name in the Christian music industry.
- Review date: 12/20/17, written by
Scott Fryberger
of Jesusfreakhideout.com
JFH Staff's Second Opinion
Pop/rockers Boiling Point return to JFH for their newest release and follow up to 2014's
More
--
Take Courage
. The six-track EP starts off really strong with most aggressive song present: "In It to Win It." It's a great opening track and it carries a more alt/rock sound with driving guitars. A precedent is set early, but unfortunately, the remainder of the EP does not reach that same intensity again. "Won't Let Go" follows with a faster paced acoustic number with some mildly overdriven guitars in the chorus, but each following track continues a trend of getting softer. "Run" and "Once Again" are piano based numbers, with the latter being a slower ballad. "To the End" is the final original song, taking a more straightforward pop approach and is basically the antithesis of the EP's opener. The final addition is a close-to-the-vest, but very good, cover of the Foo Fighters' smash hit "My Hero." The song has been covered repeatedly over the years, and while Eric Bjorklund doesn't have Dave Grohl's gruff voice, Boiling Point manages one of the best versions I've heard outside of the original. While "Once Again" is a really great piano ballad, Boiling Point is at their best when they are rocking. "In It to Win It" and "My Hero" are easily the highlights, with the change of pace "Once Again" being a close third. The EP is excellently produced, the album art is fantastic, but musically the more pop oriented tracks just don't hold up to the more rock-centric ones. It would be nice to see Boiling Point focus more on the rock aspects, or find a more even balance between the two overall. No matter how you see it,
Take Courage
is an EP that's still worthy of a spin or two -- "In It to Win It" may just end up being one of your favorite new songs. - Review date: 1/3/18, written by
Michael Weaver
of Jesusfreakhideout.com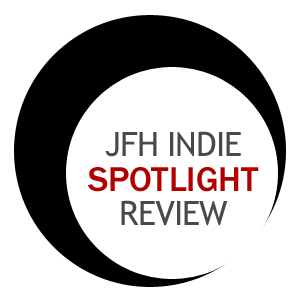 Record Label:
13|13b Music

Album length:
6 tracks: 21 minutes, 52 seconds

Street Date:
November 10, 2017

Buy It:
iTunes

Buy It:
AmazonMP3
In It To Win It (3:36)
Won't Let Go (3:35)
Run (3:28)
Once Again (3:46)
To the End (3:26)
My Hero (4:01)