Hearing Andrew Peterson's daughter
Skye Peterson
's wonderful first offering of songs is both surprising and obvious all at the same time. It's surprising in that she is only fourteen-years-old and writes with the wisdom and wit of someone much older, but obvious in that she has spent her (short) lifetime with one of Christian Music's most beloved and talented artists in the same house.
Tell Me Again is a short, soulful and epic batch of tunes that make great use of poetic devices like metaphor and hyperbole, yet still maintains a youthful and hopeful vibe while diving into the darker territory of life. With a fantastic voice with shades of Americana luminary Patty Griffin and beloved indie veteran Audrey Assad, Peterson sounds much older than her years, with a soulful grace that adds weight to her material. (There is also a pinch of America's Got Talent winner, ukulele sensation and teenager Grace Vanderwaal).
It's actually the elder Peterson who's voice appears first though. On the opening track "Your Love," his voice is singing a wordless backing melody before Skye's earthy voice enters the scene with a heavy tale of what it feels like to be young and (at times) insecure: "When you're building a wall / but nothing seems to fit right / when you're crying / but you don't know why / when you're trying so hard to make it right / but nothing seems to get any better / there will be an ending / and what's more / you are with me / and I won't let darkness overcome the light / your love will carry me." Ms. Peterson's delivery of these honest, journal-entry style lyrics is both heartening and heart-breaking all at the same time. Capturing the angsty and honest feelings of a teenager (and all of us, when we are truthful about it) in such a haunting, melodic fashion, shows her to already be an artist of great skill.
The album's highlight, the following "Lost Dog," spins a melancholy and poignant metaphor of a lost dog in a park as a picture of loneliness and confusion: "Oh where did everybody go / I'm always left alone / I'm in the dark / a lost dog in a park / but you're on the outside looking in / you've seen the start and end / oh God be near / because I don't know what I'm doing down here." Later, Peterson brings this psalm of angst to hopeful conclusion: "You have turned a hopeless night / into a blessing in disguise / you will turn a dying breath / into a healthy joyous voice / you have placed a heart of gold / in a dirty rotten form / you have found a little lamb / you have made that lamb yours." "Lost Dog" is an elegant and moving prayer of desperation and hope, and the fact it's the first outing by a young teenager is astounding. With shades of Sarah MacLauchlan, Coldplay and Sixpence None The Richer, "Lost Dog" is one of the most beautiful and affecting songs you may hear this year.
"Tell Me Again" and "Lonely World" echo the themes of the first two songs, while "I Need You" ends the EP with a plaintive, haunting song of prayer that sounds a lot like something off her father's album, Love And Thunder, in its simple and elegant declaration of need. The instrumentation throughout these songs is topnotch, with a terrific use of reverb and darker tones. The production is restrained, yet it creates a beautiful canvas with which to paint on. Ms. Peterson's five poignant songs may move by in a short time, but they will linger on in your soul for much longer.
- Review date: 1/28/18, written by
Alex Caldwell
of Jesusfreakhideout.com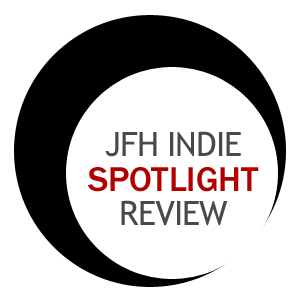 Record Label:
None

Album length:
5 tracks: 19 minutes, 1 second

Street Date:
January 18, 2018

Buy It:
iTunes

Buy It:
AmazonMP3
Your Love (3:19)
Lost Dog (4:48)
Tell Me Again (3:23)
Lonely World (3:37)
I Need You (3:54)