Genre-blending can be the bane of many an artist. It only really works when a songwriter can pool the most complementary elements of each style together in a way that is also pleasant to the ear. Thus, when I saw that Duane Forrest's album The Climb was being self-described as a mixture of "Bossa Nova, Reggae, Folk, and Jazz," I was as intrigued as I was nervous. Although not every track accomplishes this feat well, the songs that feel equal parts Jack Johnson and Bob Marley are what make this release pretty enjoyable.
From the opening verse of "Edge Of The Sea," it becomes apparent that this album isn't trying to be energetic or packed with radio-friendly excitement. Instead, the song offers pleasantly minimal guitars, strangely ominous percussion, and oceanic soundscapes. Even though this is the most bare track on the album, it captures the tone of light-hearted, beachy fun that runs throughout most of these songs. The opener segues well into the best stretch of songs I've heard in a while. From "Piece Of Cake" to "The Walk," everything from industrial drums to Spanish guitars to prominent strings to reggae organs come together to paint a uniquely cohesive sonic palette. This variety works to keep the listener engaged while being constantly surprised without sacrificing musical integrity and falling into genre tropes.
Nevertheless, the blend of styles on the second half of the album doesn't feel quite as intentional. As the gimmicky cracks begin to show on songs like "1 Night Stand" (which also features uncomfortable lines like "I'm not like them other guys/Gentlemen on the outside/Gentle when they touch your thighs/But they wanna take advantage of you"), the repetitive structures and underdeveloped ideas feel more noticeable. Additionally, Forrest's excessively breathy vocal style becomes a bit tiring on the ears. Props must be given to his commitment to genre-blending, but the dip in quality towards the end prevents the album from sticking the landing.
Forrest is also quite consistent in his dedication to extravagantly cheesy love lyrics. Lines like "You are my piece, my piece of cake/When I really need to escape" on "Piece Of Cake" are a dime a dozen, but they at least feel stylistically appropriate. Forrest is able to veer away from a number of romantic clichés, which is impressive considering that is what most songs focus on, but some lyrical variety to match the musical variety would have been appreciated.
The Climb admittedly doesn't hit all the marks that it tries to hit, but Forrest's ambitious adherence to genre-blending is admirable; he certainly has more potential to create more unified efforts than the typical indie artist. If you're looking for something diverse and easy to listen to by the pool during the waning moments of this summer, there's definitely enough here that will be worth your while.
- Review date: 8/8/17, written by
Mason Haynie
of Jesusfreakhideout.com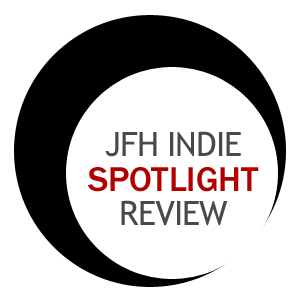 Record Label:
676692 Records DK

Album length:
13 tracks: 40 minutes, 37 seconds

Street Date:
June 19, 2017

Buy It:
iTunes
Edge of the Sea (3:28)
Peace of Cake (2:55)
Oceans (3:25)
Policia (2:57)
The Walk (3:23)
Mid Summer Night's Dream (2:42)
1 Night Stand (4:25)
Warrior 1 (2:56)
Wedding Bells (2:41)
G'morning Bossa (1:35)
Chevrolet (3:01)
End of the World (3:12)
Mariela of My Dreams (3:56)