When long-time lead singers step away from a band and pursue solo work, it's always interesting to see where they go. Most produce passion projects that express the sound they want as they want it.
Luke Easter
, formerly of the metal band Tourniquet, is forging ahead in life with his first solo EP,
The Pop Disaster
, a seven song work of pop/rock tunes that hearkens back to '90s alternative music.
A major theme running through the offering is living life well and pushing past the hard times. Opener "Life Goes On" focuses on encouraging the listener while "How to Die Alone and Broken" serves as a warning against those living selfish and petty lives. "Sideways" and "After I'm Gone" seem to veer into more personal territory as they examine a relationship going off the rails. "Misspent" also gets personal as an introspective consideration on what to do with life as you get older. "As Damaged as You Are" tries to find solidarity with the listener, and "Sleep" closes things out with a prayer of peace.
The musical work on The Pop Disaster is top-notch, and it's no wonder since other industry veterans like Jesse Sprinkle and Timothy Gaines make appearances. At times, some of the instruments feel crazier than the song is calling for, but repeat listens smooth this over. The lyrics are also insightful and heartfelt if not a little cheesy at times (a title like "How to Die Alone and Broken" feels a smidge over-the-top). Although the production holds up, Easter's voice doesn't always fit the style of music behind him. There are moments when his raspy voice sounds jarring over the smoother sounding production. When he holds himself back on songs like "Sideways" or "Sleep", it sounds much better.
The Pop Disaster is quite a departure from Tourniquet's sound and that works for and against Luke Easter. The positive side is that Easter is stretching his range and exploring territory his fans haven't seen from him before. The down side is that his voice doesn't always fit the style. But this first work shows promise, and perhaps future releases will land in a happy middle ground where all the moving pieces come together in harmony.
- Review date: 12/7/18, written by
John Underdown
of Jesusfreakhideout.com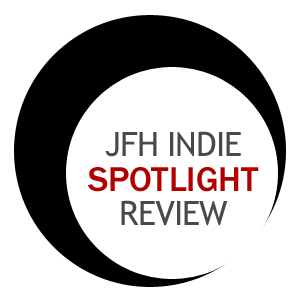 Record Label:
M•71 Recording Co.

Album length:
7 tracks: 26 minutes, 30 seconds

Street Date:
June 15, 2018

Buy It:
iTunes

Buy It:
AmazonMP3
Life Goes On (3:42)
How to Die Alone and Broken (3:18)
Sideways (3:37)
As Damaged as You Are (3:16)
After I'm Gone (4:09)
Misspent (4:26)
Sleep (4:02)