Originally forming in 2009, the Southern Californian alternative rock band
Heart Like War
took a short break a couple of years ago, only to bring it back together in 2018. Now signed to Indie Vision Music (instead of their former label, Thumper Punk Records), the trio has been hard at work on new tunes, writing and recording some new fresh tunes that make up their new EP,
Thoughts On This
.
Thoughts On This is a relatively short EP; with six songs clocking in at 17 minutes, it almost feels like it goes by in the blink of an eye. But the time spent listening to it is time well-spent. Heart Like War serves up a good dose of upbeat pop punk that reminds me the mid-'00s when pop punk was at the height of its popularity. The EP opens with "Fake Friends," a track that combines melodic pop punk with an early MxPx-esque skate punk drum beat. It's a fast and fun song that sets the tone for an EP that never really lets up until it's finished. The pace keeps up and blasts its way through some great tracks like "Best Shot," "Of Your Story," and the closing track, "This Isn't Going To End Well." The guitar work is sharp and engaging and the drums are supremely impressive. In fact, the drums might be one of the strongest parts of the entire thing; it's super tight, lightning quick, and always on its mark.
If there's anything to complain about with this EP, it would probably be that the vocals can be a little monotonous at times. However, it's certainly far from the worst I've heard, so I won't complain that much. All in all, Thoughts On This is a super solid EP that displays the best of what this band has to offer. And, quite frankly, it's some of the best new pop punk I've heard in a long time. Fans of bands like Craig's Brother, Hangnail, and Slick Shoes should definitely take notice of Heart Like War.
- Review date: 12/8/19, written by
Scott Fryberger
of Jesusfreakhideout.com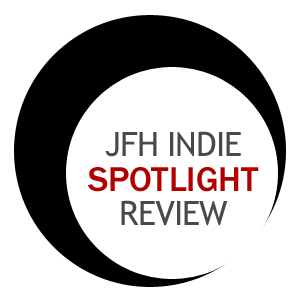 Record Label:
Indie Vision Music

Album length:
6 tracks: 17 minutes, 00 seconds

Street Date:
December 6, 2019

Buy It:
iTunes

Buy It:
AmazonMP3

Buy It:
Bandcamp
Fake Friends (2:56)
From Here On Out (2:27)
Last Night (2:42)
Best Shot (feat. Daniel Daghlarian of All Taken) (3:05)
Of Your Story (2:21)
This Isn't Going To Well (3:28)