The Corner Room
has likely slipped by your music radar, which can be forgiven, as they are as independent as indie music gets; understated and somewhat niche. However, don't let this potential oversight persist, as Adam Wright of Cahaba Park Church in Birmingham, Alabama continues to release fantastic Scripture songs set to acoustic soundscapes. His self-described goal is to, "set God's Word to music that we would know and treasure God's Word more deeply." This, I am happy to report, he has accomplished, once again utilizing the English Standard Version (ESV) as his translation source text.
The newest release titled, With His Wounds We Are Healed (Isaiah 53), focuses on the Scripture passages in Isaiah chapters 52:13-53:12, with the text being divided into five different songs, or movements. Right in time for Easter, as followers of Christ turn their attention to the death, burial, and resurrection; this collection of songs focuses on the suffering of Christ. In fact, they would fit very appropriately as environment setting music for upcoming Good Friday services. This is further supported by five additional instrumentals of the previous songs, so that the music can be used in the background before and after the service, or utilized as part of the service itself.
Swells of strings, piano flourishes, plucked mandolin, and finger-picked guitars all serve as support to the heart rending, yet beautiful Scripture from Isaiah 53:1-3 (Movement 2), describing the lack of esteem that our Savior endured on behalf of mankind. Gentle guitar strums and a cello feature in movement three, where we read that He was "pierced for our transgressions" and "he was crushed for our iniquities." Movement four is haunting, as a piano leads, and strong harmonies remind that, "they made his grave with the wicked/and with a rich man in his death/although he had done no violence/and there was no deceit in his mouth."
Though The Corner Room may not have the bells and whistles of its fellow brethren in the worship industry, I pray that you not overlook them for its lack of bombast, or advertisement. Doing so would mean missing out on some of the most well done and powerful Scripture songs this reviewer has heard in recent times. Do yourself a favor and allow these to soak deep within your spirit, and may it focus our hearts' affections even stronger on our Savior, both in this season and always.
- Review date: 4/15/19, written by
Josh Balogh
of Jesusfreakhideout.com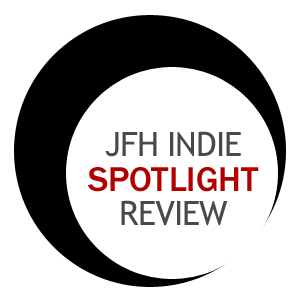 Record Label:
None

Album length:
10 tracks: 37 minutes, 23 seconds

Street Date:
April 5, 2019

Buy It:
iTunes

Buy It:
AmazonMP3
Movement 1 (Isaiah 52:13-15) (3:05)
Movement 2 (Isaiah 53:1-3) (3:31)
Movement 3 (Isaiah 53:4-7) (3:45)
Movement 4 (Isaiah 53:8-9) (3:22)
Movement 5 (Isaiah 53:10-12) (4:57)
Movement 1 (Instrumental) (3:05)
Movement 2 (Instrumental) (3:32)
Movement 3 (Instrumental) (3:45)
Movement 4 (Instrumental) (3:22)
Movement 5 (Instrumental) (4:59)