A singer/songwriter with a lifetime of experience, Nalini Tranquim has used her musical gifts and talents to bring glory to Jesus and help reach the lost. In the six years since her last (and only) album, Tranquim has only released a handful of singles, but each one has been a dream fulfilled for her. Her 2020 single is a reflective track called "Your Love."
For the most part, "Your Love" is rather lyrically simple. That's not always a bad thing, though, which Tranquim proves here. The song is centered around the idea of God's love, which, as any Christian can tell you, is impossible to fully comprehend. Tranquim clearly wrote the lyrics from a place of awe, singing, "It doesn't matter how long I've known You / Your love for me, wild / it doesn't matter what all we've been through / Your love for me, untame." I particularly enjoy the chorus: "You restore me, You revive me / and You heal the crevices within / that are clinging to traumas past / Your love heals my heart." It's all set to a wonderful piano arrangement, with some light strings in the background, making a beautiful soundscape to sing about the love of God. Tranquim's voice is a bit nasally on a few occasions, but that aside, her vocals are delightful and can soar when the song calls for it.
This style of music - call it worship, call it contemporary, what have you - is really easy for any skilled musician to do, but it's very difficult to make it interesting to listen to. Nalini Tranquim was able to do that with "Your Love." It's not only easy to memorize and sing along to, but it's well-written and even pretty (especially the bridge). I'm going to have to keep her on my radar.
- Review date: 10/1/20, written by
Scott Fryberger
of Jesusfreakhideout.com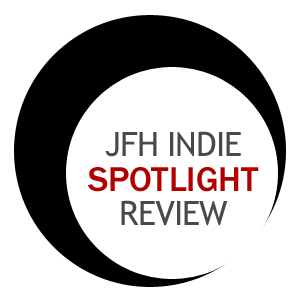 Record Label:
None

Album length:
1 track: 3 minutes and 37 seconds

Street Date:
September 17, 2020

Buy It:
Apple Music
Your Love (3:37)