The Holy Spirit is certainly still working in today's world. While conversion stories like those of Brian "Head" Welch are widely publicized, others are just as radical, but not as well-known. One of these lesser heard, but similarly powerful, stories is that of Devon Glenn. Glenn was the drummer, and a founding member, of the rock band Buckcherry. In the 90s, Glenn played massive shows jamming to the band's number one hit "Lit Up" -- a staple of the late 90's alt/rock scene. The song glorifies cocaine usage as the chorus simply goes, "
I love the cocaine; I love the cocaine. Mama can't you wait?
" Buckcherry broke up in 2002, but later reformed in 2005. Glenn didn't rejoin the band, but instead set off on another path. In 2014, Devon Glenn accepted Jesus Christ as his Savior and began doing missions work. He is currently living in Japan with his family continuing missions, planting churches, and helping to fight the massive suicide problem. However, in 2017, God began to renew Glenn's passion for music and he started writing music with John Russo and Chris Deming. The trio felt an instant connection and, along with a few other members,
Glorious Encounter
was born with a vision and goal to "release the presence and creativity of God through discipleship and music." The group's debut,
Your Presence
, released in February of 2018.
Glorious Encounter's musical style is acoustic worship, but it's also very melodic. "Glorious" fittingly opens the album as a worship song that is both familiar and new. While the sound is certainly not foreign to listeners of modern worship music, Glorious Encounter's approach is a little more fresh and organic. While the album opener is strong, "Anchor of My Soul" raises the bar. It's an album-best track that even won the CMUnited Christian Songwriting Contest. "Kingdom Comes" keeps the strong songwriting coming, but "Amazed By You" really perks your ears as Laura Wineland is featured on lead vocals. Wineland's voice is gorgeous and fits the music perfectly in what is definitely another stand-out track. The album goes into another two solid numbers -- "All Our Praise" and "Honor" -- before going into a prayer track. While it's super simple, the bridge of "Honor" may just be the pinnacle of the entire experience. Demings sings, "We bring You, all of the honor, all of the glory, all of our worship, Lord you are worthy." The music begins to build and then Demings continues by repeating the line, "You deserve it all," before going back into the bridge line again. It's an extremely powerful and worshipful moment. The album comes to a close with the song "Your Presence." The lyrics ask for God's presence to enter and Demings sings, "Your presence is heavy, but Your burden is light, so come and fill this place as our hearts come alive in You." It's another fairly simple worship song, but it carries so much weight.
While Devon Glenn became famous because of a song about cocaine, the true star in his story is the redeeming power and nature of our God; He can change and use any of us to carry His word to the nations. His story is an impressive testimony to this very thing. While the Glorious Encounter's debut is just barely over 30 minutes in length, what is presented is much more substantial. The band Lifehouse comes to mind on several occasions, both vocally and musically, while listening. At times, Deming's voice is reminiscent [in style] of Jason Wade's ("Glorious') and at times, the melodies even sound like Lifehouse ("Amazed By You"). Fans of acoustic music and modern worship music alike should find a lot to love about this album. Listeners who find today's worship music to be boring and repetitive should also pay attention to this record -- it's not your everyday CCM radio kind of outing. Your Presence gets better and better with each listen and I cannot recommend listening to this album enough; it's a phenomenal record.
- Review date: 3/12/18, written by
Michael Weaver
of Jesusfreakhideout.com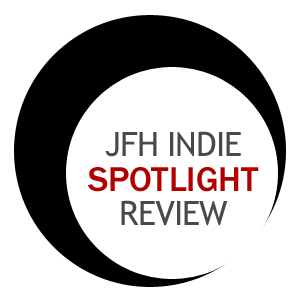 Record Label:
One Love Media

Album length:
8 tracks: 30 minutes, 38 seconds

Street Date:
February 23, 2018

Buy It:
iTunes

Buy It:
AmazonMP3

Buy It:
CDBaby
Glorious (3:18)
Anchor of My Soul (4:56)
Kingdom Come (3:31)
Amazed by You (4:17)
All Our Praise (3:44)
Honor (4:06)
Your Presence (Prayer) (1:13)
Your Presence (5:33)