For some artists, music is all about making money, and it may even be a chore to make it. But for others, there's purpose in making music, such as coming together and glorifying God. Such is the case for dropsci.GIANTS, the four-man hip hop group consisting of Paradox, reSEARCH, Jupiter7 and Common Child. Over the course of two years, the four hip hoppers (with the help of a slew of guests) compiled eight songs for their first album as a group, littleONES.
Not only did they have the four guys behind the group providing vocals, but four of the songs had guest appearances from other underground hip hoppers. Sean P., Wonder Brown and Mellow Drum Addict are more recognizable names, but another who goes by Micronaut makes an appearance in "blueDAWN." In addition, each song was produced by a different person, ranging from lesser knowns like Signalias ("lionDEATH") and Proseed from The Beat Boxcar Children ("hauntedHOUSE") to more familiar names like Sean P. ("shoulderBOUND") and Deepspace 5's Beat Rabbi ("anthrAPOLOGY"). It gives each song somewhat of a different feel from its counterparts, yet the entire project flows together pretty well, staying true to underground hip hop.
The first half of the EP moves a little slowly. "lionDEATH" utilizes all four emcees in a cycle and gives sort of an introduction to the group, even explaining the name of the group. The beat is pretty calm, and the next two songs follow suit, but pick up a bit for "anthrAPOLOGY," a song that basically mourns over the near-death of good hip hop while trying to keep it resuscitated. One of the first lines that sticks out is "Hip hop was a theme to our steps and struts, it went quickly downhill when it turned to breasts and butts." Listen to any mainstream hip hop station any time of the day and you'll understand. Later, Paradox says "So how'd it get to be that the elements which broke the silence now degrade women, insult intelligence and promote violence?" It's rather bold, but it's a message that many hip hop fans should hear. The latter half is a bit stronger. Not so much in "iTHIRST," but the three remaining songs after it are where the strength lies. The flows seem a little bit tighter, and the music, though not necessarily composed better than the other songs, are more apt to hook the listener and reel him in. "farREACHING" is about spreading love abroad and "weKNOW" recognizes Jesus' unconditional love and His unchanging character. Its hook, where Paradox half-sings "Jesus loves us this we know, for the Bible tells us so, little ones to Him belong, we are weak but He is strong" is slightly cheesy, but overall it may be the strongest song on littleONES.
The idea behind the creation of dropsci.GIANTS was for a collection of Christ-minded hip hoppers to join together and just make some music that would reach fans and also praise God. Though they all live in different parts of the country, they were able to successfully create some pretty good hip hop songs and get the backing of two independent record labels to release it (ShadowFacts Records, who will be dealing with physical distribution, and End of Earth Records, who will deal with the digital distribution of the EP). Though the artists involved aren't the most well-known, they all display a good portion of talent in these eight songs. I'd love to hear more of what they can do.
- Review date: 3/24/10, written by
Scott Fryberger
of Jesusfreakhideout.com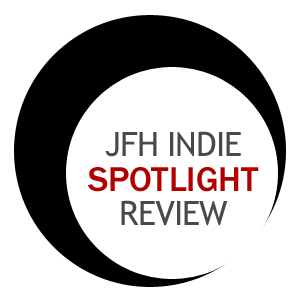 Record Label:
End of Earth Records/ShadowFacts Records

Album length:
8 tracks

Street Date:
March 23, 2010

Website:
MySpace.com
lionDEATH
shoulderBOUND (ft. Sean P.)
blueDAWN (ft. Micronaut)
anthrAPOLOGY (ft. Wonder Brown)
iTHIRST
farREACHING (ft. Mellow Drum Addict)
weKNOW
hauntedHOUSE