Last year,
Ubcmusic
of University Baptist Church in Waco Texas quietly released
Ubcmusic, Vol. 1
, the church's first album since a worship team lead by David Crowder released
Pour Over Me
as Ubc Worship in 1996. Led by Worship & Creative Arts Pastor Jameson McGregor, 2018's
Ubcmusic, Vol. 1
continued the creative music culture previously established by David Crowder*Band, but stylistically took a more alternative and raw approach.
Ubcmusic, Vol. 2
continues in this vein, but with more original songs present and an even better production quality, listeners can get a fuller picture of the talent and hearts behind the music.
It's not often to come across worship music that makes you interested in sitting down and reading the lyrics, but that is exactly what Ubcmusic compels you to do. Rich in theology and devoid of the cliched lyrics, the songwriting is perhaps the most impressive aspect present -- it is appealing in both an intellectual and emotional sense. All of the lyrics are centered around Jesus (as you might guess from the album artwork) but it's not strictly praise & worship as there is also plenty of narrative storytelling and horizontal implications. On top of masterful songwriting for each track, McGregor seamlessly ties all five songs together with a theme of hope. Perfect examples of this are "As the warmth of the Glow gives flight to the gloom / the Kingdom of Hope fades into view" from "The Word Is Yet Flesh" and "there is a Hope now graven in the Dawn / and every ending to that burning edge belongs" from "Twice Begun." The latter is the last lyric of "Twice Begun," sneakily referencing the title of Andrew Peterson's album The Burning Edge of Dawn before jumping into a cover of his song "In The Night" (also a song about hope). Interestingly on "In The Night," the tempo is about 35 percent slower and stretches out the original four-minute runtime to eight minutes. On paper, that might sound like the song will drag too much, but it really highlights the songwriting of Andrew Peterson and brings an added level of emotion to the original song. The change from the boy-ish vocals of Peterson to the husky, deep voice of McGregor is an intriguing contrast as well.
From the bigger production of "Eternal Anchor," with reverb-heavy drums and the atmospheric tone of an ebow on an electric guitar, to the stripped-down nature of their cover of The Gladsome Light's "Wayward Ones," the sound is always captivating. They don't rely on music tricks or hitting impressive notes to keep your attention; instead, they keep you engaged with a relatively relaxed minimalist sound, the coffee shop-like delivery of McGregor's vocals, and high-quality songwriting. With a wellspring of churches recording and releasing their own music nowadays, it's hard to make a case to spend any energy listening to new ones (or in this case, really old ones that have re-branded). But in their own quiet corner of the worship music scene, Ubcmusic is making fantastic music that you do not want to miss.
*Note: Ubcmusic is currently offering Ubcmusic, Vol. 2 for free / name your price on their Bandcamp page. You can also download the song "The Word Is Yet Flesh" on JFH's Free Indie Music Page.
- Review date: 11/14/19, written by
Christopher Smith
of Jesusfreakhideout.com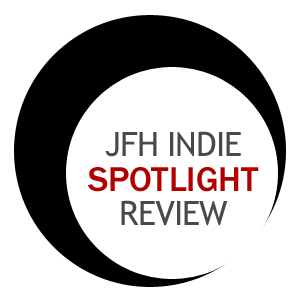 Record Label:
Green Pear (Independent)

Album length:
5 tracks: 28 minutes, 25 seconds

Street Date:
November 15, 2019

Buy It:
Bandcamp

Buy It:
iTunes

Buy It:
AmazonMP3
Eternal Anchor (5:26)
The Word Is Yet Flesh (5:09)
Wayward Ones (4:35)
Twice Begun (5:25)
In the Night (8:24)