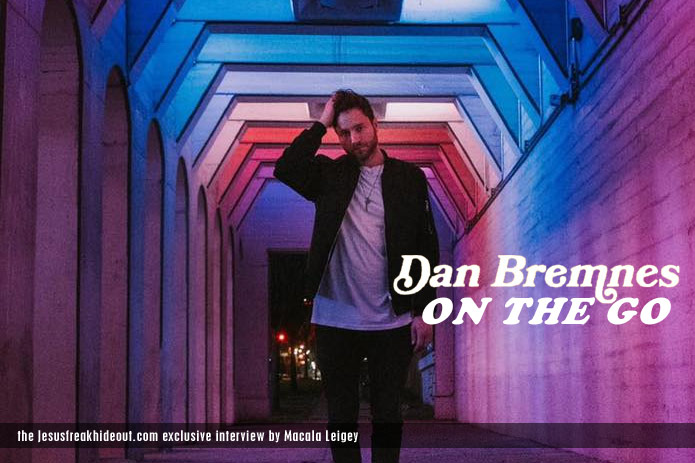 From traveling around the world to hitting the stage for Winter Jam Tour,
Dan Bremnes
is on the rise and daring to be different. Bremnes, pursuing music from a young age, sat down with Jesusfreakhideout's Macala (Mac) Leigey and discussed the challenges he has faced in the music industry, the process of switching record labels, and what's in store for 2019...
This interview took place on: January 17, 2019.
Click here
for Dan Bremnes's Artist Profile page.
JFH (Macala Leigey): You've been in the music industry for quite some time, but are still kind of in the beginning of your career - what made you take the music route in life?
Dan Bremnes: Well, I think at a young age, it just sort of stuck out to me as the best thing anybody could do. *Laughs* I originally wanted to be a drummer, and I did. I played drums and didn't think about singing or anything, and I just started writing music a little bit. And it really happened slowly - the singer/songwriter part of it. It just sort of morphed into that - to be honest, I'm not sure how it all happened. I look back and I'm like, "Well, I'm here now." It was a bunch of very little steps and a lot of twists and turns - and surprises. I guess that's just how life is, but I always knew when I was very, very young that music was going to be it - somehow.
JFH (Mac): Being kind of a newer artist, still growing and working on your music, what are the various challenges you have faced with that in the industry?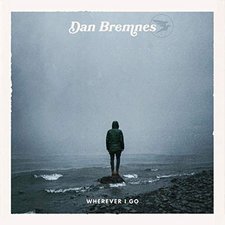 Dan: I think the biggest thing is - I mean, music is different than anything else you can do, like if you want to become a teacher you can go to school for three or four years and become a teacher. You can say that about a lot of careers. Music, you can give 10-15 years to it and get nowhere. *Laughs* So, that's a challenge. Everything is sort of - I wouldn't say up to chance - but the odds are not in your favor, and time's not in your favor. Time goes on, you have a family and it's hard to be away from home. So, all of those things considered, it's just - it can be a really stressful thing - but it can be a really rewarding thing. The highs can be high and the lows can be low. I think maintaining vision and stamina, and being encouraged through all the ups and downs - it's a real thing.
JFH (Mac): What would you say is the biggest inspiration or theme of your music?
Dan: Well, it has changed album to album, along with what I've been personally going through. The latest record, the inspiration behind it is basically living a life of faith, instead of fear. I think it's really easy for us to sit at home and stay safe - it always seems like a good idea to take the safe route, but that's not always what faith is about. I kind of bring it all back to Joshua 1:9 - "Be bold and courageous. Don't be afraid, don't be discouraged because God goes with you wherever you go." Knowing that kind of truth, should be the kind of truth that gets us up off the couch. The kind of thing that makes us take the hard route, rather than the easy route - or as the Bible says, "the narrow road, rather than the wide one."
JFH (Mac): So, you said it has kind of changed for you musically throughout your albums, why do you think that's changed, or how has it evolved from Where the Light is to Wherever I Go?
Dan: During Where the Light Is, I was still dealing quite a bit with the loss of my mom, and a lot of those songs came out of that grief and that dark space. Wherever I Go is - like I mentioned - just sort of getting back up and realizing that there's life to live and there's more stories to be told; a tragedy won't be the last chapter of your story.
JFH (Mac): For your song "Wherever I Go" - I think this is one of the coolest things I've actually ever seen an artist do - *Dan laughs* - you traveled around the world to record the music video, how did that idea come about, and what was that experience like for you?
Dan: It sort of evolved. I remember, I wrote the song and - just to be candid - I had been in a record deal with this label and the whole thing fell apart. I was like, "Maybe my career is over." But I got in the studio - I had some dates booked - and I wrote a song with a friend, and it was "Wherever I Go." I walked out from that session and was like, "I think I have to take another crack at this," because the song felt special. As I was writing the rest of the song and recording it, I was like, "What can I do to really drive this point home?" I had this idea - and I was on tour at the time with Hawk Nelson and Jon Steingard sings for them, he's a good friend of mine, - and all I knew was I had to go somewhere crazy. I was like, "Jon, what if we went somewhere like India, would you film it?" He was just getting into film, and he was like, "Yeah, man. I'd go anywhere with you." So, I went home that week, and I was just thinking about it - I was like, "Why don't I go around the whole world?" That would really say "Wherever I Go." I was like, "Jon, what if we just went around the whole world?" And he was like, "Now, I'm really in." He was so excited about it that it made me actually have to follow through. I just, honestly, spent like two months doing the best work I could, becasue I had to pay for this all on my own - I was an independent artist at the time. I ended up finding all of our tickets - the whole airfare - for around $1,500 per person. It was sort of out-of-nowhere and, surprisingly, one of the most affordable videos I've ever done.
JFH (Mac): Wow. That's awesome.
Dan: It was pretty cool.
JFH (Mac): It turned out really good!
Dan: Thank you! It was an experience I'll never forget.
JFH (Mac): That's really cool. I was watching it and I was like, "Oh my gosh, this is so well done and you're there - you're in that place. It definitely got the point across.
Dan: Yeah, there's no green screen happening - those are real spots. *Laughs*
JFH (Mac): So, you mentioned you changed record label homes, and that there was kind of a fallout, how has changing to - you're on Word Records now, correct?
Dan: Mmhmm.
JFH (Mac): How has that been different for you, or how has that helped you as a musician?
Dan: I think every label works differently, so it's getting to know the different systems at the different labels. Labels are all full of great people that are working hard. I've enjoyed my time over at Word, so far. They have a great team - and that's something you can't do as an independent artist - labels have radio teams, publishing teams, and film and TV teams. So, having people who specialize in that is just like putting rocket fuel behind what you're doing. I, personally, love working along side a label and a team.
JFH (Mac): So, with new music and a record label and everything, you're going on tour with Winter Jam now - is this your biggest tour thus far?
Dan: I would say so. Yeah, doing consecutive nights in arenas - for sure. I mean it is, technically, the biggest tour in the world - beyond Christian music - in this period of time, between January and April. It's a really big one.
JFH (Mac): With that, what expectations do you have for the Winter Jam Tour?
Dan: For me it's simple, it's getting in front of people and playing them music they recognize and maybe some they don't. I'm releasing a new project on this tour, that's not out anywhere else, until April. So, I'll be doing some new music and debuting that. It's just first weekend [to the] last weekend it's been fun to do that.
JFH (Mac): Can you tell me anything about the new project?
Dan: Yeah! It's available on Winter Jam, right now. It comes out in April and it's the second half to "Wherever I Go." I released "Wherever I Go" last year and it was seven songs, and this is another eight. So, it's eight brand new songs sort of continuing the story and the theme. I'm really proud of it and everyone worked really hard on it. It's an exciting thing to release.
JFH (Mac): That's really exciting! It's cool that you decided to release it with Winter Jam. A lot of people will hear it and I'm sure a lot of people will love it.
Dan: I hope so!
JFH (Mac): Is there anything else you want fans to know right now, about Winter Jam or about what you're working on, past experiences, or why you do what you do?
Dan: No, I think you asked all the right questions. I always love talking about the around the world thing, not everybody asks about that, so I appreciate that you did. That's a really fun story to tell.
JFH (Mac): Can I ask what was your favorite place to be in when you were doing that?
Dan: Personally, I loved Egypt. I've just wanted to see the pyramids since I was a little boy, and they don't disappoint. They're bigger and better than you can imagine - it was tremendous.
JFH (Mac): Well that's really cool - that God took a dream that you had when you were younger and then used a dream that you're working on now to get you there.
Dan: Yeah, I heard a quote the other day and it said, "God had a dream, and wrapped your skin around it." And I love that, because we have these dreams when were younger and we think, "Oh, this is my dream," but it was God's. He made you. You are a dream - you're a walking dream. It's sort of like the journey is us figuring out how to do that - with a lot of zigs and zags along the way.
JFH (Mac): For sure - I like that, I'll remember that one. Alright, I like to do a fun or random question at the end of my interviews. So, if you had to watch one television show for the rest of your life, and only that show, which would it be? *Laughs*
Dan: Ohhhh… Wow. I'm racking my brain from like childhood to now. Ummm… *Laughs* this is a little bit embarrassing - maybe not - but I've been watching a new show on Netflix called Norsemen and it's these Norwegian people that have English as a second language, and they're sort of reenacting what it would be like to be a Viking, but it's a comedy. I haven't been able to stop watching it - it's hilarious.
JFH (Mac): Okay, that sounds really funny. I'm going to have to look that one up.
Dan: It's incredible! You have to be into the dry kind - it's very British dry humor. It's not for everybody. I've, honestly, personally, never seen anything better, as far as a show [and] comedy goes.
JFH (Mac): Okay, I'll take your word on it - I'll have to look it up.
Dan: *Laughs*
JFH (Mac): Well thank you so much, Dan, for your time. Good luck with Winter Jam and with new projects! I'll be looking and listening. Thank you for the interview, I really appreciate it.
Dan: Thank you! I appreciate it, too!
Dan Bremnes's latest album, Wherever I Go is available now wherever music is sold!

Click here All News Headlines
|

RSS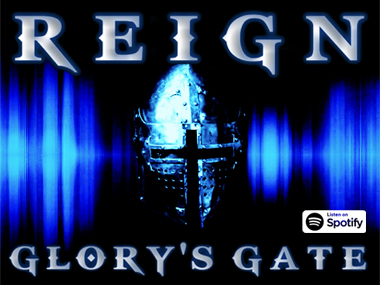 ---
---
---
---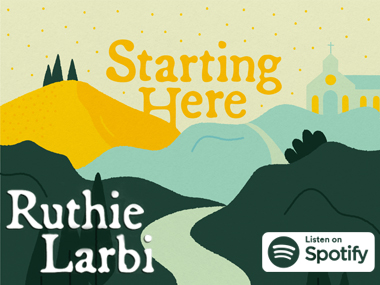 ---
---
---
---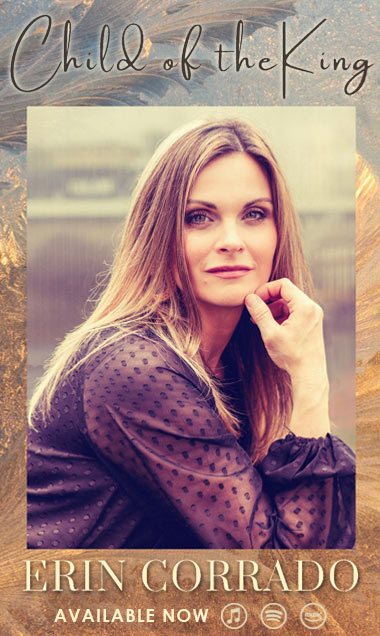 ---