UNSIGNED ONLY MUSIC COMPETITION LAUNCHES "SCREEN SHOT"
Music Supervisors and Publishers Look To Unsigned Only Artists for Songs for Film, TV, Ads, and Video Games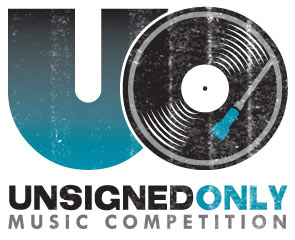 NEWS SOURCE: International Songwriting Competition (ISC) Unsigned Only
May 12, 2014
May 12, 2014, Nashville, TN - - Unsigned Only Music Competition announced today the launch of a special promotion, "Screen Shot," geared toward the placement of music in film, TV, advertising, and video games. "Screen Shot," sponsored by Radio Airplay, offers the opportunity for artists to have their music heard by some of the top music execs who are looking to place music in various projects. Artists can submit their original songs from May 12-23, 2014 on the Unsigned Only website at www.unsignedonly.com.
A select group of finalists will be chosen, and their songs will be made available to almost 1,000 industry contacts who are looking for music for upcoming projects. Additionally, one overall winner will be selected and awarded $1,000 courtesy of Radio Airplay, plus 4,000 Radio Airplay credits, promotion on Radio Airplay's social media outlets such as Twitter and Facebook, and an artist spotlight feature in their blog and newsletter reaching over 200K members. All songs entered into "Screen Shot" will also be entered in Unsigned Only 2014, and all entrants will receive 100 free spins on Radio Airplay for each entry. The winner of "Screen Shot" will be announced in August, 2014.
Most importantly, the overall winner will get the opportunity to directly network with a group of execs who specialize in music placement. They include: Alec Sharpe (Shine America); Ani Johnson (Monomyth Media);Chip Miller (Desert C.A.M. Studios, Inc., Winmill Films LLC); Cindy Badell-Slaughter (Heavy Hitters Music Group); David Weiss (The SongHunters); Evan Stein (Experience Music Group); Jamie Sparks (Kicksta Music Group); Jennifer Taunton (Level Two Music); Jessica Cole (Lyric House); Karyn Rachtman (Mind Your Music); Linnette Harrigan (Linnette Harrigan Media); Michelle Bayer (Shelly Bay Music); Michelle Silverman (Modern Planet); Pat Weaver (Discovery Network); Rebecca Rienks (E! Entertainment | NBCUniversal); Richard Kirstein (Resilient Music); James Michael Kempter II (JMKconnections); Velma Barkwell (East End Music); and more to be announced.
Unsigned Only's directors, Jim Morgan and Candace Avery, state, "Music placement in film, TV, ads, and video games can be a significant revenue source for musicians. Not only can it be a huge boost for an unsigned artist's career in terms of increasing exposure to a mainstream audience, but it can also increase revenue through upfront money, license fees, and performance royaltes. We want to create opportunities in this field for unsigned artists, and this is this is why we have created "Screen Shot." We are very excited to introduce this new component of Unsigned Only."
Unsigned Only 2014 is an international music competition designed for solo artists and bands who are unsigned to a major label record company or any of its affiliates, subsidiaries, or imprints. Unsigned Only is looking for outstanding, talented artists: a band, singer, or solo artist...a newcomer or veteran...raw or polished - the gem that needs to be discovered. The Grand Prize winner in Unsigned Only receives $10,000 cash,merchandise prizes, and the opportunity to directly network with and be mentored by some of the music industry's top label executives.
Judges include: John Oates (Hall & Oates); 3 Doors Down; Neon Trees; David Crowder; Rosanne Cash; Craig Morgan; Delbert McClinton; Darryl McDaniels (Run DMC); Of Monsters and Men; 3 Doors Down; Black Francis (Pixies); Aaron Shust; G. Love; Jason Gray; Dustin Lynch; The Mountain Goats; Alt-J; Mike Posner; Rapsody;Anthony DeCurtis (Contributing Editor, Rolling Stone); Josh Jackson (Co-Founder and Editor-In-Chief, Paste Magazine); Chris Richards (Pop Music Critic, The Washington Post); Lucy Jones (Deputy Editor, NME); and Michael Hann (Music Editor, The Guardian).
Mentors include:
Monte Lipman (Founder, Chairman, and Chief Executive Officer, Republic Records); Jeff Castelaz (President, Elektra Records); Seymour Stein (Chairman, SIRE Records and VP of Warner Bros Records); Pete Ganbarg (Executive VP/Head of A&R, Atlantic Records); Mike Elizondo (Sr. VP of A&R, Warner Bros. Records); Tony Kiewel (VP of A&R Sub Pop Records, Hardly Art, Sub Pop Publishing); Allison B. Jones (VP of A&R, Big Machine Label Group); Josh Bailey (Sr. VP of A&R, Word Label Group); Kim Stephens (President, Forward Entertainment and A&R/Capitol Music Group); Lenny Santiago (VP of A&R, Roc Nation); Dino Paredes (Sr. VP of A&R/GM, American Recordings); and Evan Peters (Director of A&R, Virgin Records).
Unsigned Only is sponsored by: Guitar Center, Casio, Sony Creative Software, Ultimate Ears, Disc Makers, D'Addario, The Intellitouch Tuner, Topspin Media, Mrs. Fields Cookies, The Music Business Registry, and Celebrity Accesss.
###
For more info on David Crowder visit the JFH Artists Database.
For more info on Aaron Shust visit the JFH Artists Database.
For more info on Jason Gray visit the JFH Artists Database.