Matthew Parker Announces Shadowlands Remix Contest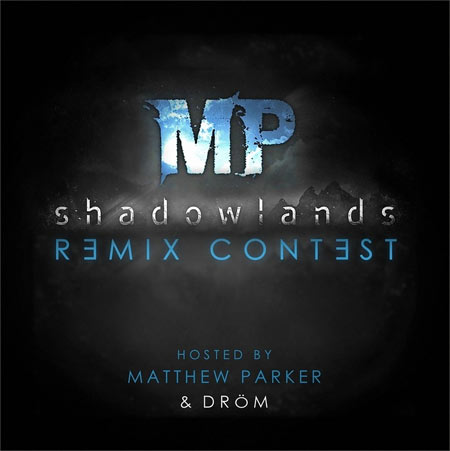 NEWS SOURCE: DREAM Records
October 20, 2014
Los Angeles, CA (October, 2014) - After a great debut first week for his album Shadowlands, Matthew Parker is pleased to announce the Shadowlands Remix Contest. The incredibly talented remix artist decided to open up his sound cloud account with stems to his track, "Shadowlands Ft. Anna Criss" for fans to put their own spin on the song and people are showing up to show their talent. "Many people have told me they are entering the contest, and with the many remixes that are starting to pour in, it looks like it's going to be hard to pick the winners for this but I'm thankful for everybody's version of the song.", says Matthew Parker. Think you have what it takes?
Check out his track here: "Shadowlands ft. Anna Criss":

To enter the remix contest and check out the prizes click here. To order his album Shadowlands click here
For more information about Matthew Paker go to his page on www.DreamLabelGroup.com
ABOUT DROM
The story of DROM is one built in a pure passion and love for EDM music for years. Founded by Lance Brown, David Thulin and Dave Hanley, DROM (which is Swedish for "DREAM") launched in early 2014. Creating it's own sub-culture and signing premiere talent out (Matthew Parker, David Thulin and Unikron), DROM is forging ahead with great dance music for everybody to listen to.
ABOUT MATTHEW PARKER
Matthew Parker grew up in mitten-shaped Michigan, USA. He wasn't especially interested in music as a kid, and it wasn't until he was about 12 years old that he began to discover how much he loved making music. He and his brothers took to "jamming" in their tiny upstairs attic on junky electric guitars and a trashy yellow drumset. He could soon play guitar, bass, drums, and piano, and of course he could also sing with his little 12-year-old choirboy voice. His interest quickly shifted from simply playing instruments to recording his own original songs in his makeshift home studio. All was well until he fiddled around with some synthesizers on a program called Garageband, and his world was forever changed. Electronic sounds intrigued him and would become a huge part of his unique sound. His notoriety as a Christian EDM producer and artist came when, over the course of a few years, he grew a loyal fanbase online and performed well in a few remix contests. In early 2014, Matthew signed with Drom Records and began planning his biggest and best album yet. Shadowlands is the first album he released with Drom, and there are more on the way. Matthew wants to give all glory to God for what He has done and will do. The future is bright.
- ### -