The Rocket Summer
Announces New Album Pre-order
That Launches Today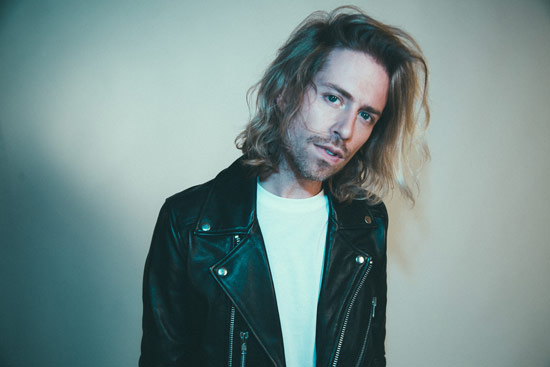 NEWS SOURCE: Reybee, Inc.
September 10, 2015
"This album is the most unique and different of any of my previous albums. I went into the studio knowing I was going to tear down any possible barriers that might have subconsciously been there and make a record that had no rules," explains Bryce Avary, mastermind behind THE ROCKET SUMMER. "I'm proud of it. It's very alive. It's the most experimental and aggressive-sounding record I've ever made." Planned for release in 2016, the sixth album (title yet to be announced) is in the final stages of mixing and mastering. But in advance, The Rocket Summer announces a special pre-order campaign that kicks off today via Pledgemusic which can be found here: www.pledgemusic.com/TheRocketSummer
Among the limited edition items, experiences, etc. are signed set lists, signed drum sticks used on the upcoming album, the opportunity to play onstage with the band, an acoustic house concert and more. "I've never been able to have a pre-order that offers exclusive unique, personalized options that go beyond just getting the vinyl so that will be awesome," Bryce explains. "Rocket Summer fans know that they are just as much a part of this as I am, so I really can't wait to kick this off in a more interactive way with them."
With the pre-order geared up and ready, Bryce is excited for what the future holds for himself and his fans, including a soon-to-be-announced tour - his first in over a year. "I'm excited to bring the album on the road and just play as much as possible," he adds. "We have some exciting things coming before 2016! I'm looking forward to seeing what places the album leads us to and to ultimately just get back to hanging out with my fans."
"Sounds silly perhaps, but I felt pulled to be near an ocean, to be in a place where chasing art was in the air," he says about the genesis of the new album. "So, I headed west and rented a small house at the bottom of Laurel Canyon where I slept in one room and turned the other into a small studio. In a way, I pretty much didn't come out for a year. My only mission was to be creative as possible and to push myself further than ever."
A vital voice in the alt-rock music scene in the last decade, Avary has released five studio albums and several EPs, many of which landed him at the top of numerous Billboard charts. With such keystone singles such as "So Much Love", "Walls", and "Do You Feel", Avary continues to be an omnipresent voice in the music scene. "When I was making this album, I knew something special was happening that I hadn't felt on previous albums. It's one of the best albums I think I've made… for me at least. Honestly, I didn't want to make a sappy record… I wanted to make a record that sounded like doors being kicked down and bombs going off. So much so that I sold my piano at the beginning of this as to not be tempted to make anything other than a high energy unique rock record - heavily guitar driven, which I know makin g a guitar record is one of the least in-fashion things you can do right now in alternative music but I couldn't care less about that."
www.therocketsummer.com
www.facebook.com/TheRocketSummer
www.twitter.com/TheRocketSummer
###
For more info on The Rocket Summer visit the JFH Artists Database.