Fans Rush To Band's Aid After We Are Messengers Bus Accident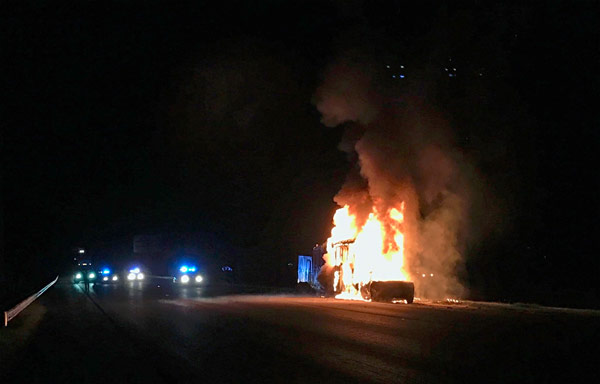 NEWS SOURCE: JFH / We Are Messengers
March 27, 2017
Word Records band We Are Messengers experienced a traumatic bus accident yesterday morning, in which their bus struck a car that was sitting on the highway with no lights on, resulting in the passenger's death. Both vehicles caught on fire, but the band was able to escape their bus unharmed.
Today, the band provided this account:
On Sunday, March 26, 2017, it is reported that just after 4:15 a.m., police were notified that a car with no lights on was stopped and stationary in the right-hand lane of I-75 North just south of Atlanta, GA. Sometime after that, the We Are Messengers bus traveling in the darkness of night northbound on I-75 attempted to avoid the unlit stopped car, but there was a collision of the two vehicles. Both vehicles erupted in flames and came to a stop on the left side of the north-bound lanes of I-75. The members of We Are Messengers escaped their burning vehicle before it was destroyed. The person inside the stopped vehicle did not survive.
The members of We Are Messengers pray for peace for the family of the person who died on the scene. They are also deeply grateful for the support of so many in this time.
There is an urgent need to replace a large amount of personal equipment for We Are Messengers to continue their work. You can help with contributions made at https://www.youcaring.com/wearemessengers-784649. All contributions are deeply appreciated.
Earlier today, the band also shared this piece of a page from the Bible that was recovered from the wreckage:
Please keep the band and the family of the person who lost their life in the accident in your prayers.
For the latest on this incident, and for a personal video from the band about this accident, follow them on Facebook:
https://www.facebook.com/wearemessengersmusic
###
For more info on We Are Messengers, visit the JFH Artists Database.