CAITIE HURST RELEASES SINGLE "HOW COULD I BE SILENT"
Pop Anthem Already Receiving Requests at Radio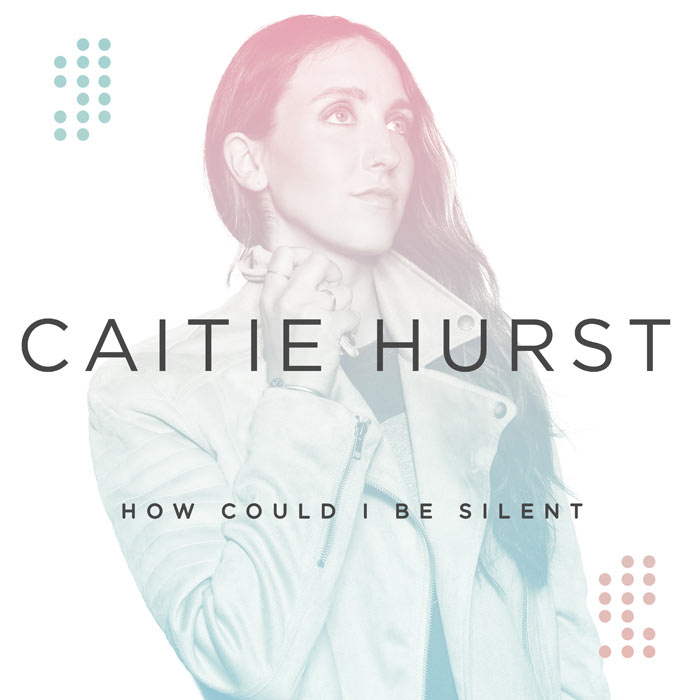 NEWS SOURCE: Centricity Music
April 20, 2018
NASHVILLE, TN. (April 20, 2108) Centricity Music artist Caitie Hurst has released her first radio single "How Could I Be Silent." The song, penned by Hurst and writer/producer Cody Fry (Ben Rector), is available now on iTunes and all streaming outlets. Hurst also showcases the song's infectious spirit in a music video.
"How Could I Be Silent" has been a quick add for radio programmers, many of whom started playing it early and have received request calls from listeners.
"Get ready to know the name Caitie Hurst. We debuted her new tune "How Could I Be Silent" yesterday afternoon, and I got multiple listeners calling in to request her… BY NAME! They actually wrote down her name when the song played the first time and have called today to request it. Not bad for someone they'd never heard of 24 hours ago." –Kenny Fowler WBHY Mobile
"It's Taylor Swift meets Lauren Daigle." –David A. Dein WAWZ Star 99.1 NY
The song not only offers audiences a catchy melody, but a relatable message born out of Hust's own testimony.
"How can we be quiet about the way God has changed our lives?" Caitie said about the single's inspiration. "This is my life story in a song. I was saved at a really young age, but I was never one to go share with other people what God had done in my life, for fear of what they might think about me. As I grew up and walked with the Lord, I started to realize after all that He has done for me, there's no way I can be silent about that. My hope is that as you hear this song you are encouraged to share your faith and the Gospel and to not be bound by the fear of what other people might think of you."
Hurst's first album is in production and will release later this year. For more information, sign up for her email list and visit her website, Facebook, and Instagram pages.
About Caitie Hurst
Nashville local Caitie Hurst is CCM's newest pop voice—and it's a voice you won't forget. Hurst grew up leading worship and recording music with her church, Long Hollow Baptist. After discovering Hurst's independently produced music, Centricity Music signed recording and publishing deals with the singer-songwriter in Fall 2017. She captured attention with her debut single "Nothing To Hide," hailed as a "solid entry in what is sure to be a long, fulfilling career." Hurst is a featured singer on Long Hollow's worship albums and currently works leading youth ministry there. Her debut album is set for later this year.
###
For more info on Caitie Hurst, visit the JFH Artists Database.