ZOE WORSHIP DROPS INAUGURAL EP, BE OKAY, AHEAD OF ZOE CONFERENCE TODAY
The Hope-Filled Debut Project From Christian Music's
Newest Worship Collective Now Streaming Everywhere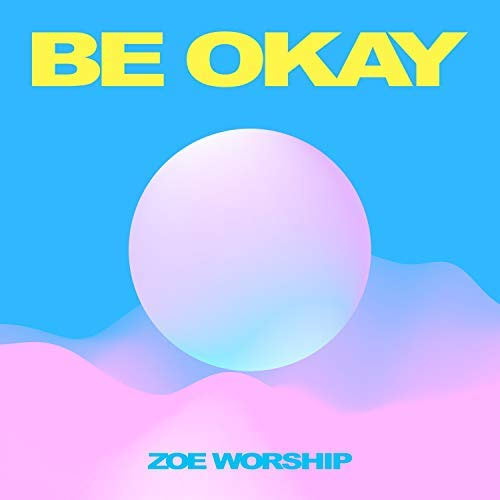 NEWS SOURCE: Rogers & Cowan
August 10, 2018
LOS ANGELES (August 10, 2018) — Today, as Los Angeles-based ZOE Church kicks off the awaited sophomore run of its sold out two-day mega conference, the eclectic new worship group from the popular millennial church launches their first-ever musical project hours before doors open at Zoe Conference 2018: an impassioned 4-track EP titled BE OKAY, now available on all major music streaming platforms including iTunes and Spotify. With a fresh perspective and credence on what worship music can look and sound like in the twenty first century, ZOE Worship independently arrives on the Christian music scene with a thoughtfully-blended, confident identity across pop, gospel, R&B and inspirational genres. BE OKAY, the focus track by the same name, serves as a declaration that threads the EP together— a believer's anthem for an uncertain life with a certain Savior.
"We get so excited when experimenting sonically with different sounds that intrigue or resonate with us; it feels very personal," said Marcus James, lead vocalist and songwriter on the EP's title track, which marries smooth urban pop/synth influences. "BE OKAY feels like our overarching message to the world— a reminder that there is no low too low for God to redeem."
Co-produced by veteran sound designer and industry giant, vaiyeh, widely-known for his work with Drake, Kendrick Lamar and Justin Bieber, added that he hopes people will "experience God in a new way through distinct sounds and melodies."
"At ZOE we have a saying," said lead pastor of ZOE Church, Chad Veach, "'Make more room, reach more people,' and I truly believe that the universal nature of music can invade souls before words do, that the melody will go further than the message. ZOE Worship is another expression of our church, and we're making the kind of music that we love. The dream is that the music reaches people who need the message within it, and lives are forever impacted because of it."
"BE OKAY" Full EP Track Listing:
Caught Air
Momentum
Crowded Cross
BE OKAY
For more on Zoe Worship, please visit Spotify, iTunes, Instagram and the website.
About ZOE Worship
ZOE Worship is a genre-blending contemporary Christian music expression born out of ZOE Church (2014) in Los Angeles, California, led by Senior Pastors Chad and Julia Veach. Comprised of a collective of worship leaders jointly committed to creatively developing more ways for people to discover the freedom and joy found in Jesus, the mission of Worship and Church are synchronized in aim— to point people towards living the ZOE life (abundant life, in Greek). The group, currently co-headlining the Hope Is Here Tour across the U.S., launches with its anticipated debut EP, BE OKAY, available everywhere music is streamed, with early 2019 plans to release their first full-length studio album. To keep up with ZOE Worship, check them out on Spotify, iTunes, Instagram and the website.
###